上記の広告は1ヶ月以上更新のないブログに表示されています。
新しい記事を書く事で広告が消せます。
The day had come at last.
I packed everything carefully into my bag and went to the Nursery, the workshop that Kenji and another friend of ours shared together in Mong Kok, after work at night.
"Alright let's start," I sounded like nothing serious but actually I was kind of worrying about the whole thing won't work like what we thought at the beginning.
Kenji pulled out a square box from his bag and placed it on the table. He then lifted up the lid of the box while I peeped at side.
I drew a deep breath.
There was a head in the middle of the box with a very abnormal makeup, and frankly speaking it's a bit scary too!
"Gotta watch out as the makeup will melt," he laughed while he fixed the head onto the body.
"What did you put on the makeup man?"
"Just some normal pastel powders. Looks like those chocolate powders huh?"
Genius.
"Here's the mohair wig, I'll leave this most difficult part to you!"
"I don't really know how to put on wigs for the girls actually, thank you very much!"
Indeed it was very difficult to put the wig on when you might melt the makeup accidentally just by a single, everyday normal touch on the face. Good gracious I was careful enough so nothing bad happened and once the wig was on, very soon I had the idea on the hairdo and finished it pretty easily.
"Looks a bit empty on the hands," Kenji commented.
"Shall I make something on one of them? I've an idea."
I took out the needle and thread that I bought along, and grabbed up a tiny cloth I found nearby to make a little hand warmer.
"Better?"
"Yea, much better," Kenji agreed.
With a little bit more powder sprayed on the hair and shoes, the doll was finally completed. Took a few photos for record afterwards and actually she wasn't as terrifying as I first thought.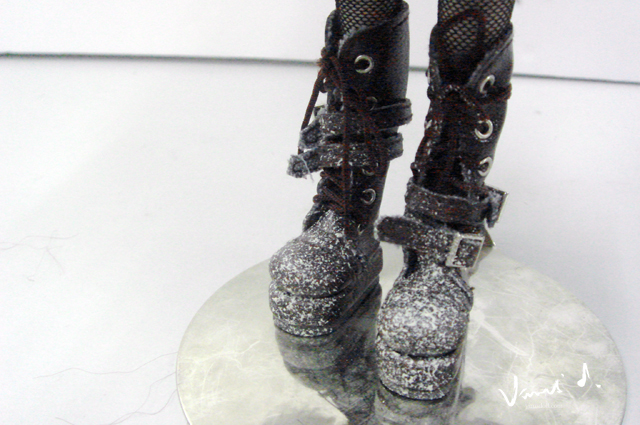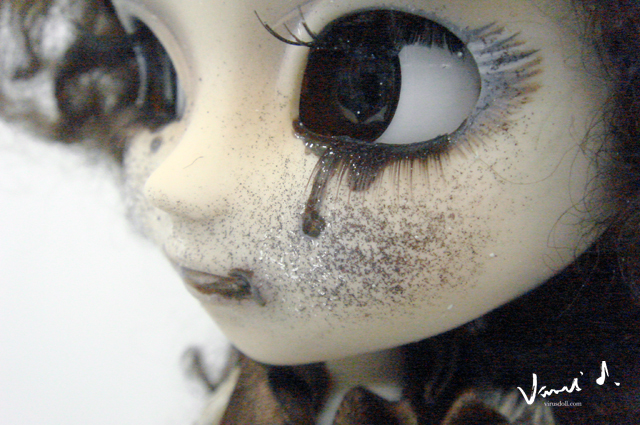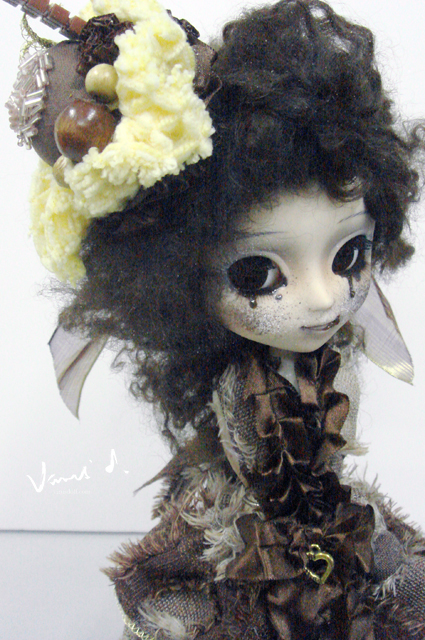 "I'll leave her to you to have some formal shootings."
Finally came to the part that I have some confidence in!
"Yea, just wait and see," I smiled.
スポンサーサイト
● COMMENT FORM ●
トラックバック
http://virusd.blog61.fc2.com/tb.php/6-d3ba16cb
この記事にトラックバックする(FC2ブログユーザー)
Chapter 4: DÃLICES « | BLOG TOP | » Chapter 2: Struggling Hard