上記の広告は1ヶ月以上更新のないブログに表示されています。
新しい記事を書く事で広告が消せます。
It was a Tuesday afternoon in the end of September when a notification of new message in facebook popped up on my iPhone. As I was too concentrated on my work, I wasn't able to comprehend the message until I read it twice.
"New Project: Candy Lo Pullip Custom."
The famous HK singer, Candy Lo?!
couldn't help but feeling overwhelmed. Following the message, Kenji explained that since his band was invited to do a recording by Candy's boyfriend Sammy, and Sammy was greatly intrigued by the doll our friend 762 bought to the studio. Hence, the idea of customizing a Pullip with the cover image of Candy's new album "nuri" and treat it as a token of appreciation for both of them had planted in Kenji's mind.
Like previous projects, it happened in a sudden and, needless to say, it has to be completed in no time. After a briefing session with Kenji few nights after the message received, I had Candy's album on my hand, contemplating what I should do with the outfit as the cover image only shows the close-up of her face.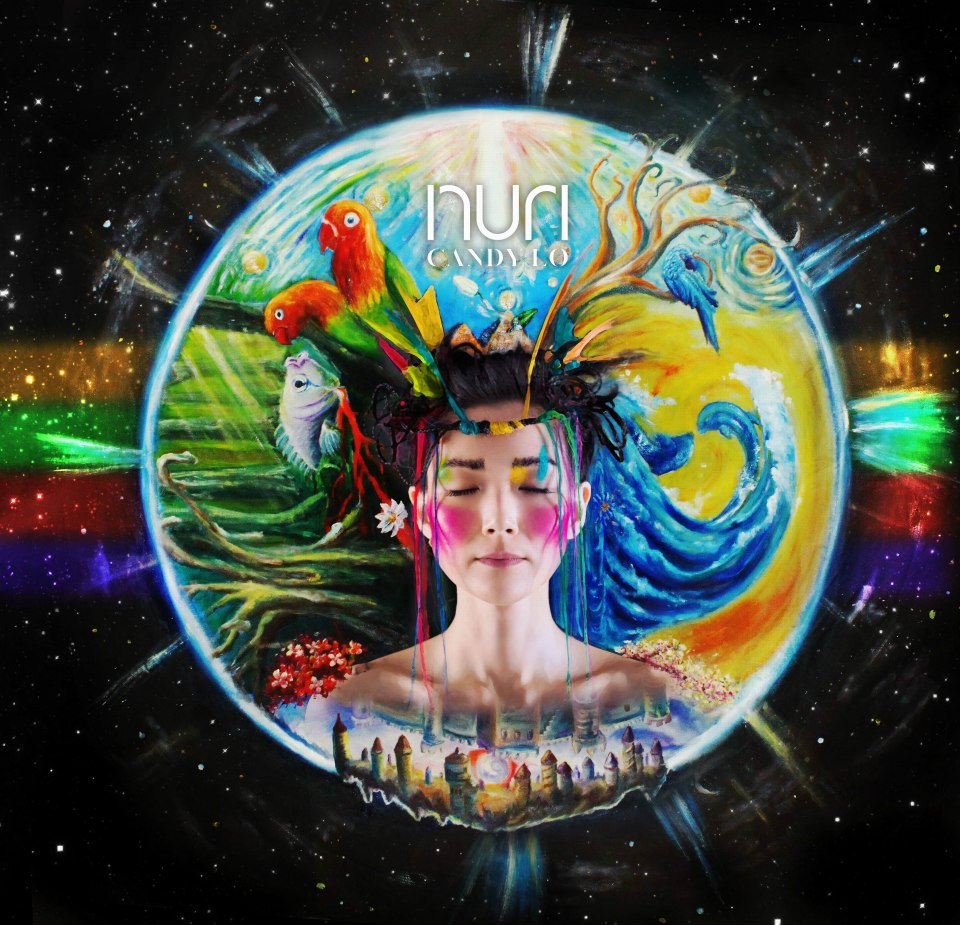 On the weekend of the same week, I've tried hard to surf on the net looking for reference but in vain. Nothing that comes to my mind matches well with the image of "nuri". Out of the blue I took Candy's CD out and when I wanted to put it on, I realized that there's a color feather inside the package. Instantly I was alighted and knew what to do.
The outfit was fixed within a couple of hours; however, to my utmost surprise the headpiece had spent me a whole day to get only the base done!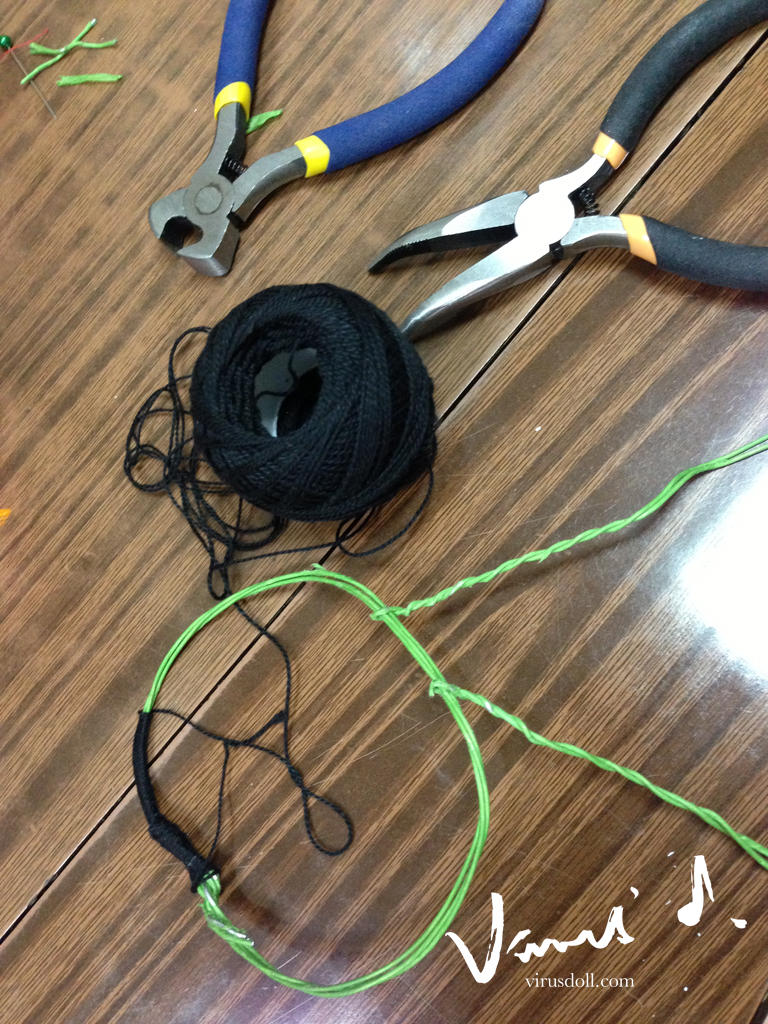 My shoulders and my neck were in great sore afterwards. What were left undone were the decorations of the headpiece.
Flowers were easy to fetch and I had a few spare at home that I believed would go well with the look. However, the animals around her head really caused me headache. I was totally lost in the sea of "Angry Birds" and couldn't locate some decent birds on the market!
While I was troubled by the birds, Kenji was busy working out the makeup of the doll: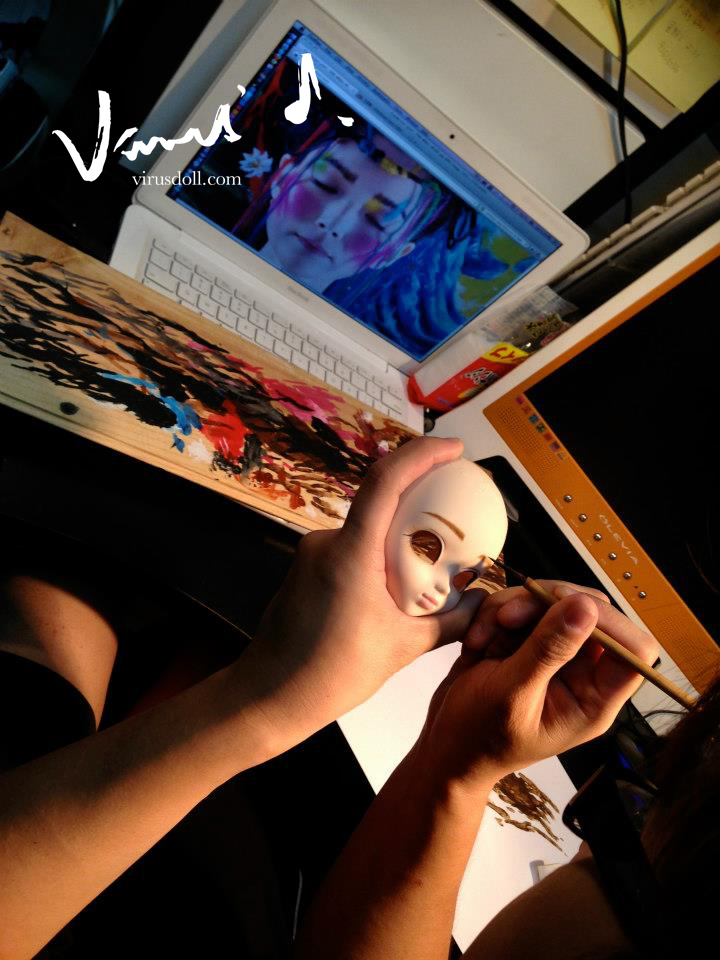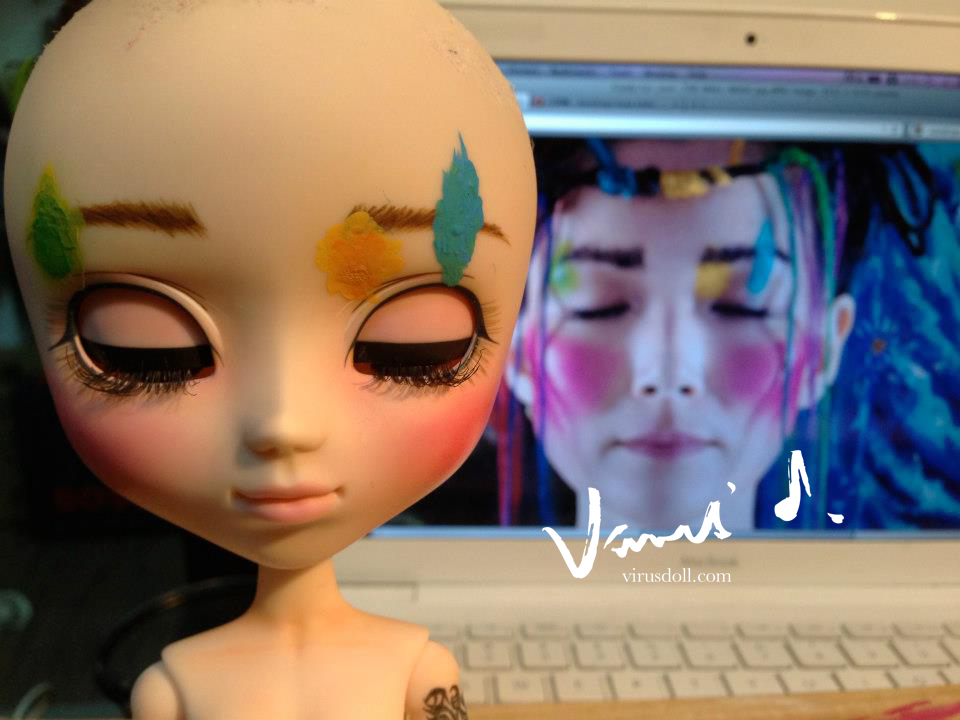 Thanks to my dear friends, without you all I probably would have ended up using Angry Bird to build the headpiece! In my desperate moment I had received lots of help and tips from friends so at last we managed to get something useful though not in the color we want. But no worries as we have Cody here, nothing about color is impossible~!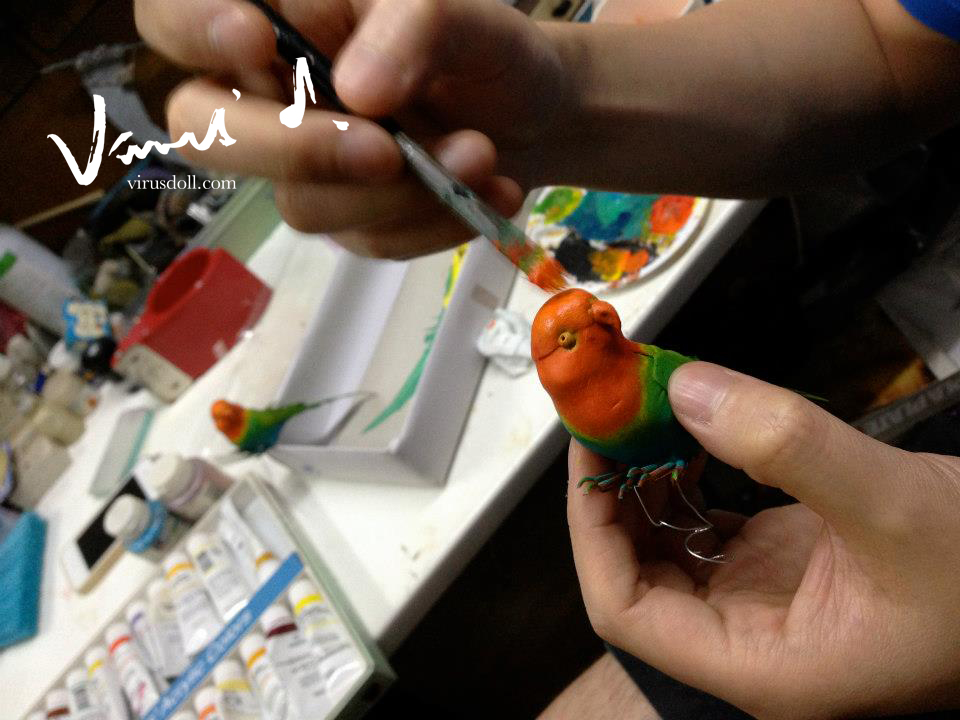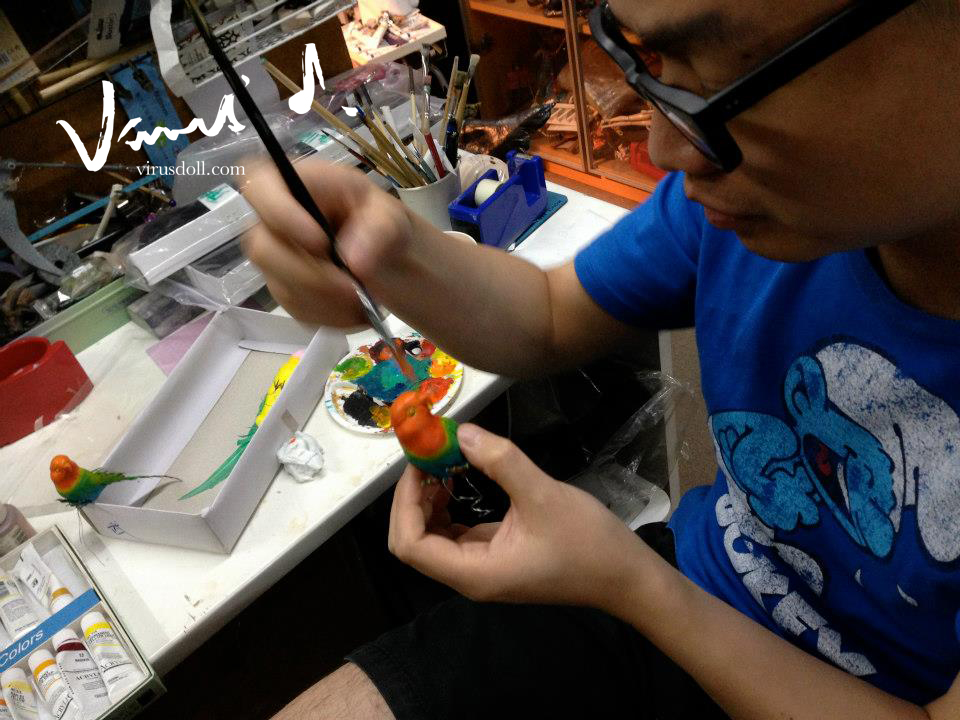 Time lapsed quickly. Another week had gone and everything's ready.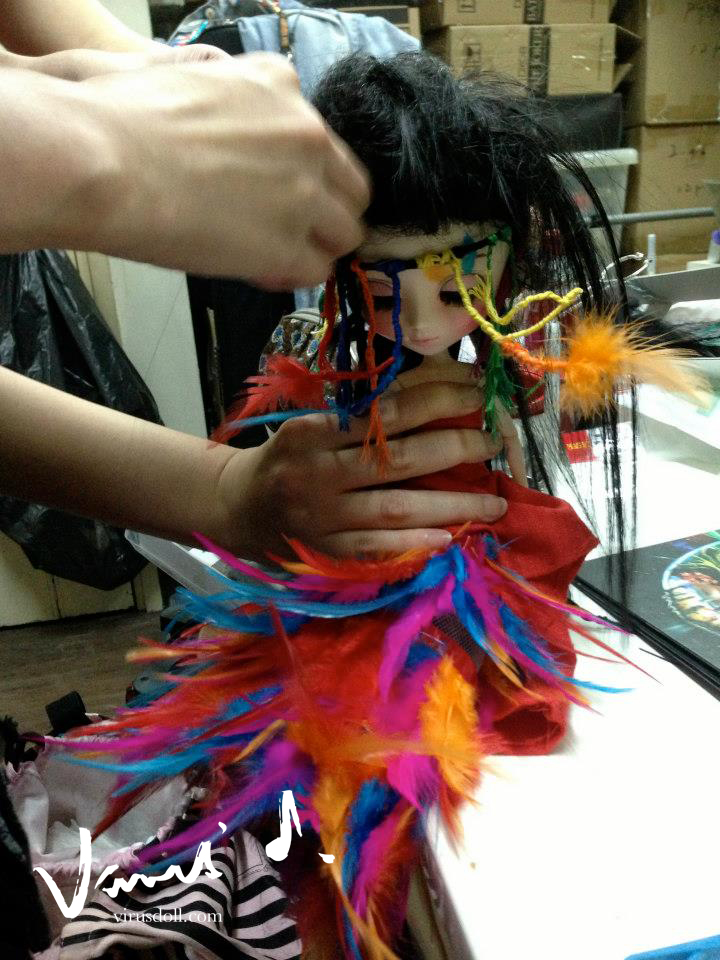 Dared not to try my luck in cutting her silky hair short, I decided to do a braid at the back instead. Upon Kenji fixed the wooden horn on her head, I took her back home to wait for the sun.
But the rain continued for weeks and when I managed to have time and did the shooting on a cloudy evening, it was already December.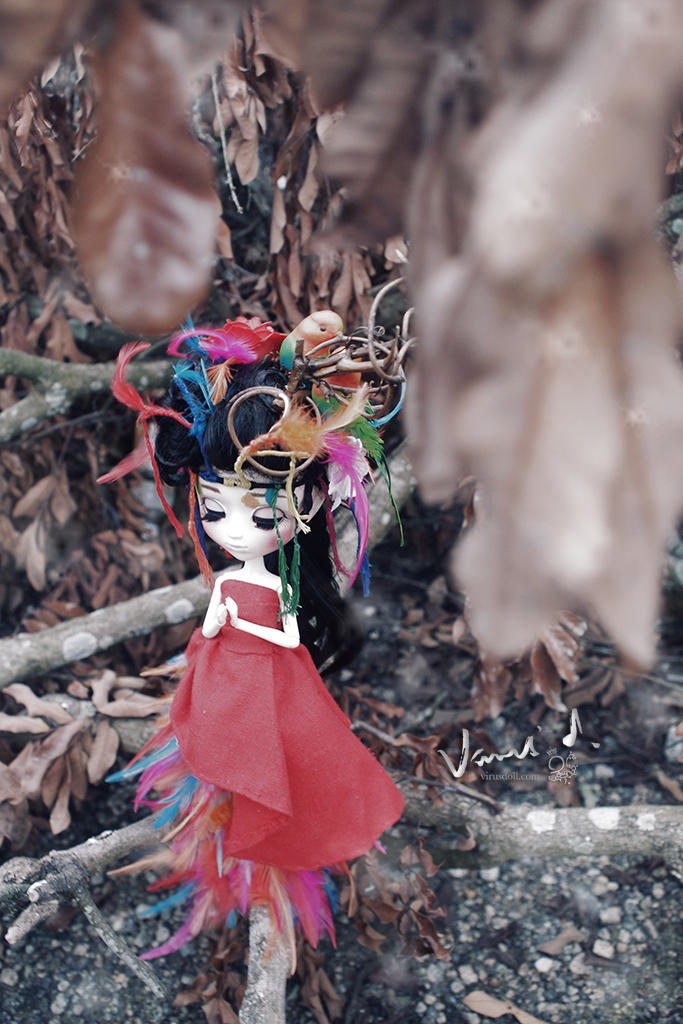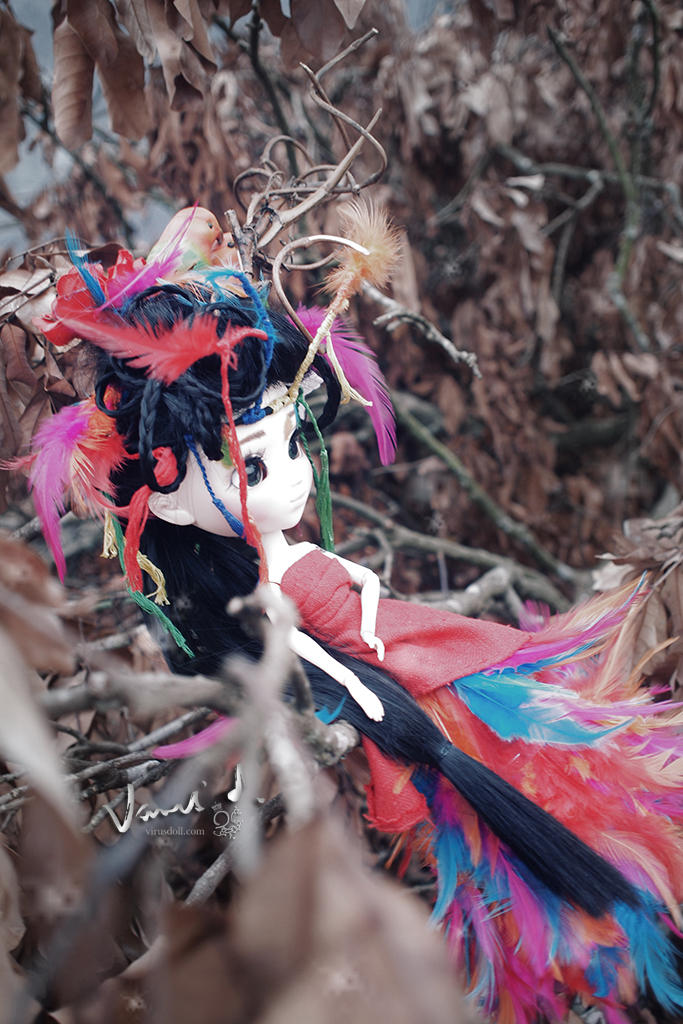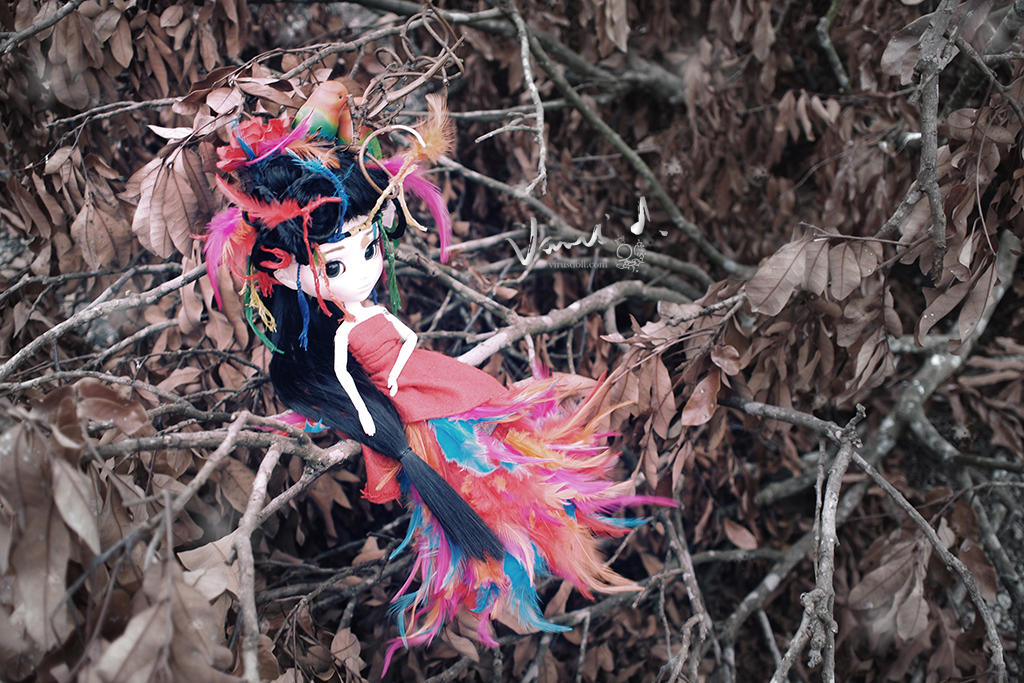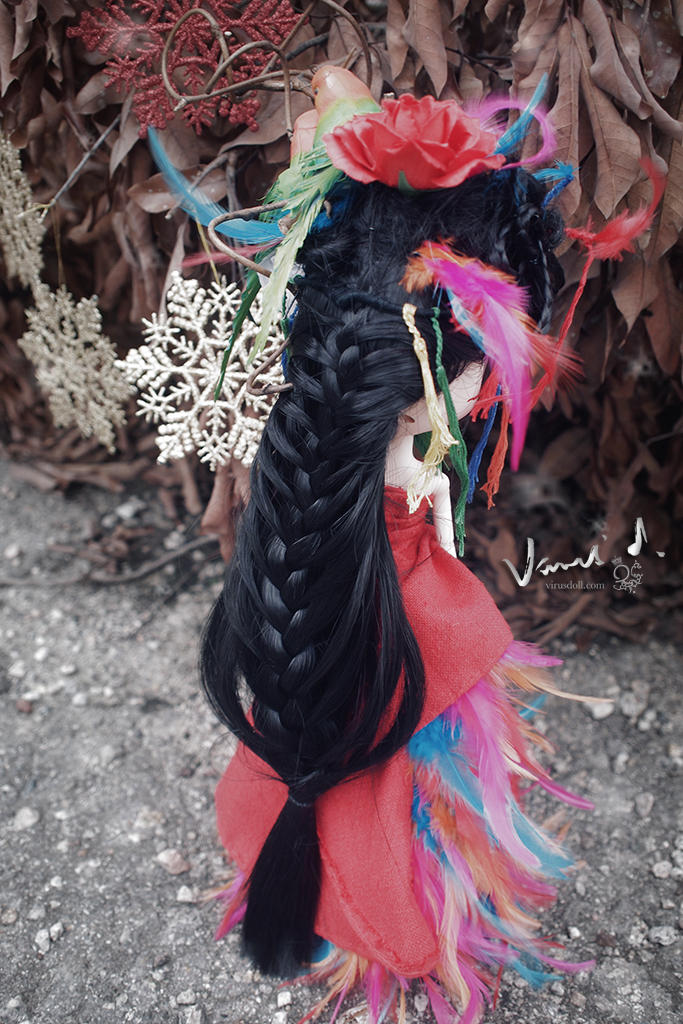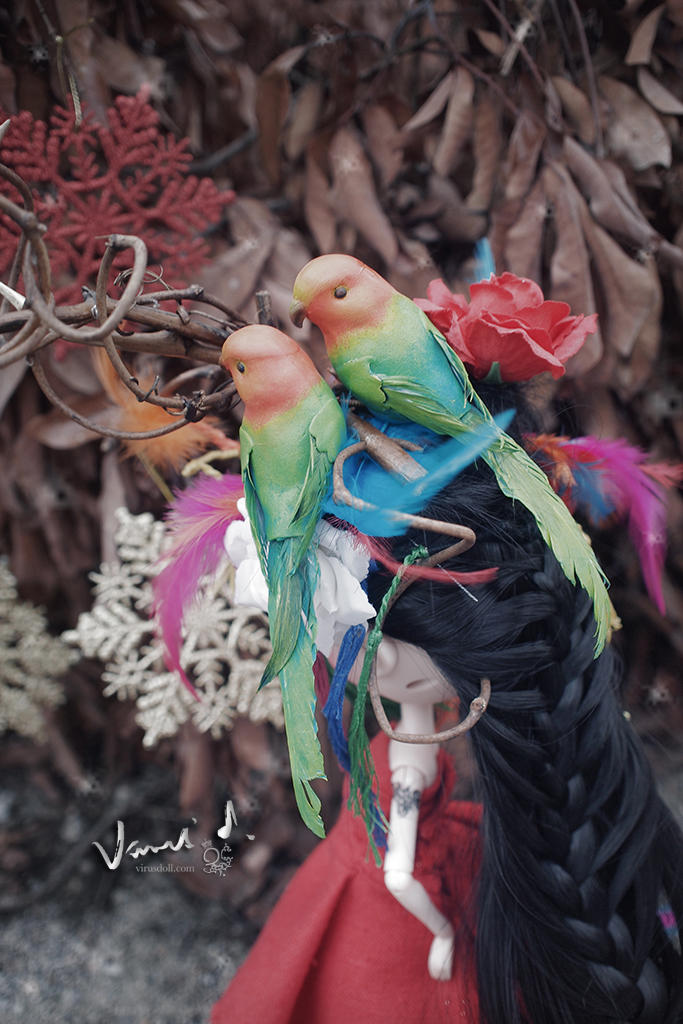 Yet another surprise came along. After I passed her back to Kenji, he told me that the doll would be making her appearance in the coming exhibition by Candy and her friends in a Gallery near Sheung Wan, which would be taking place in a few days later! Good that we had kept the box that was used in the DP show before so there's something good for display.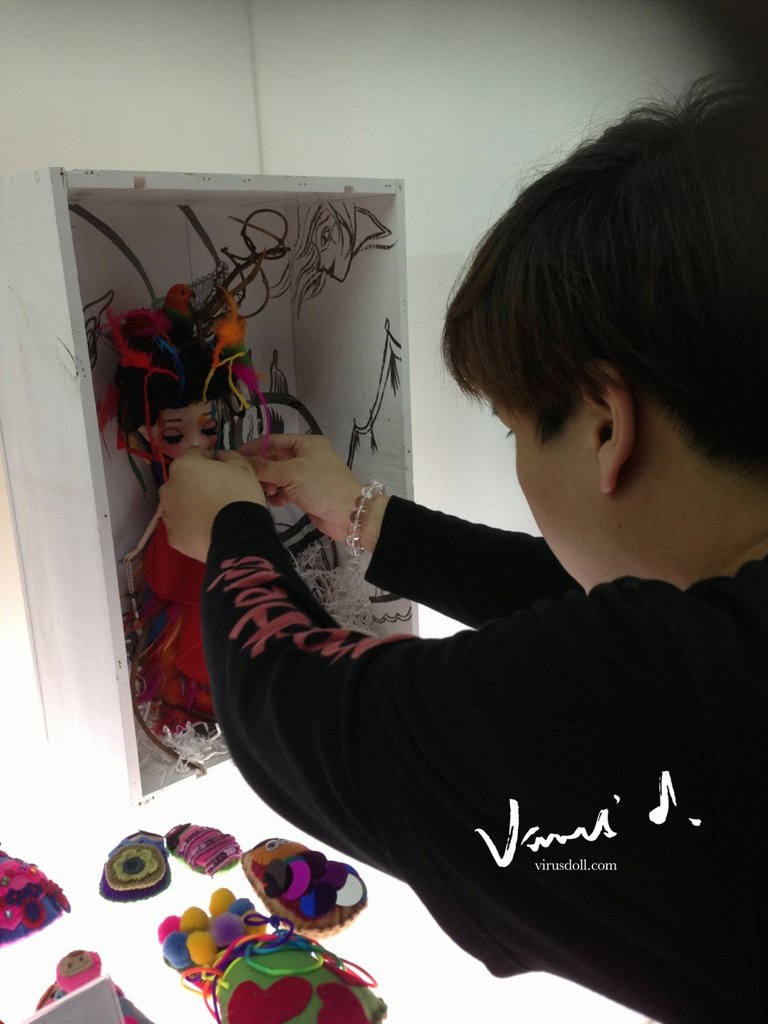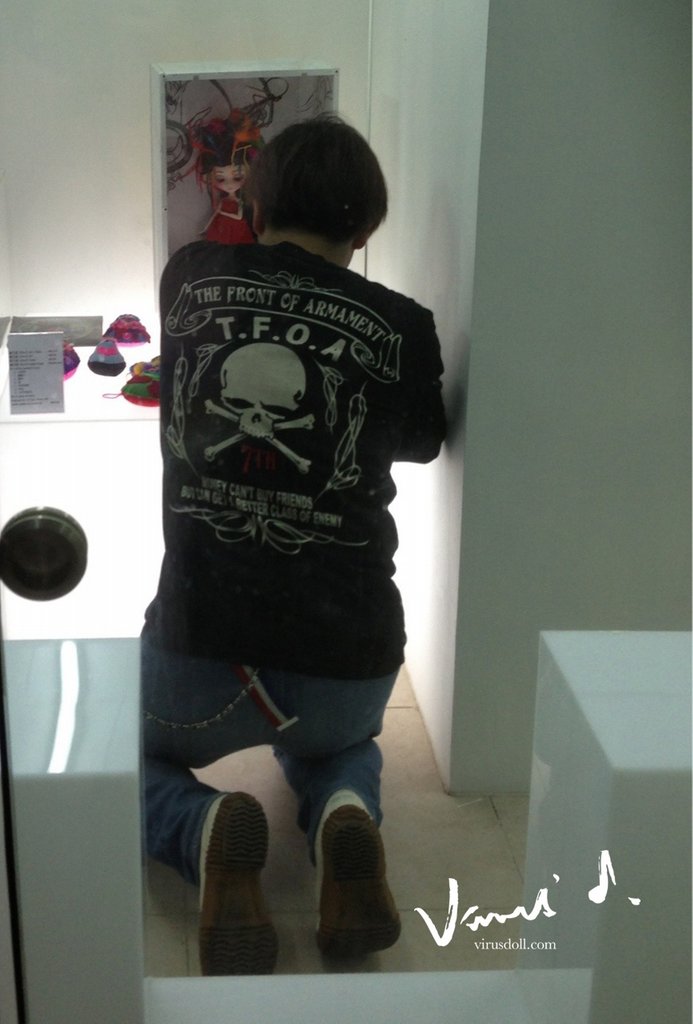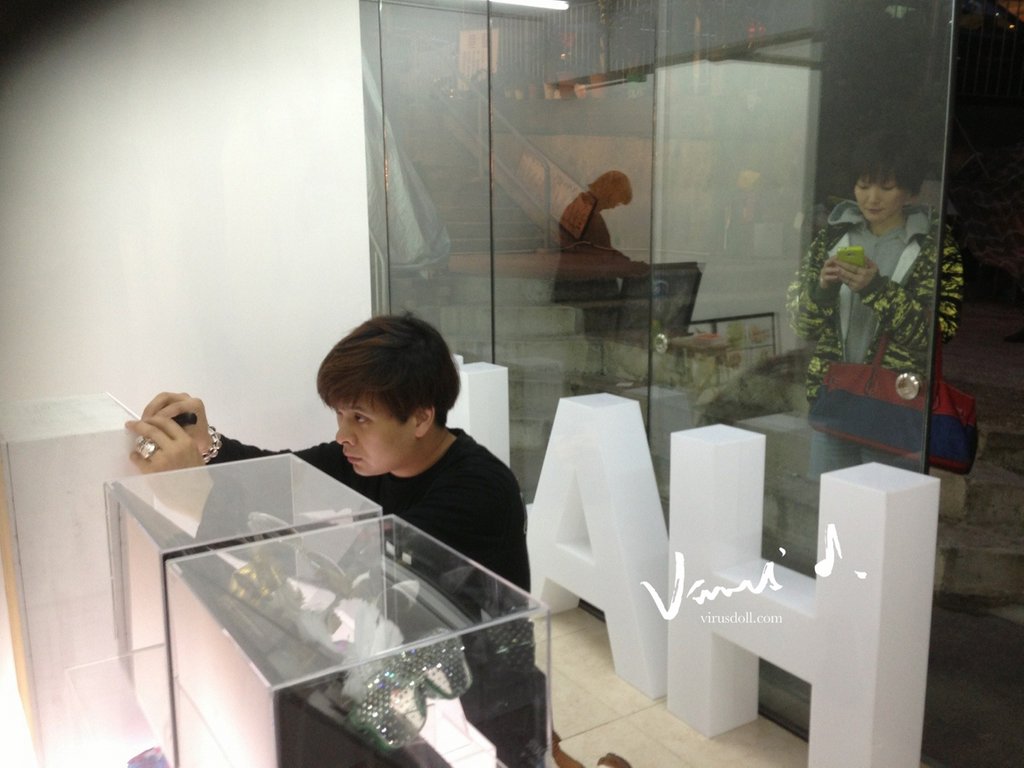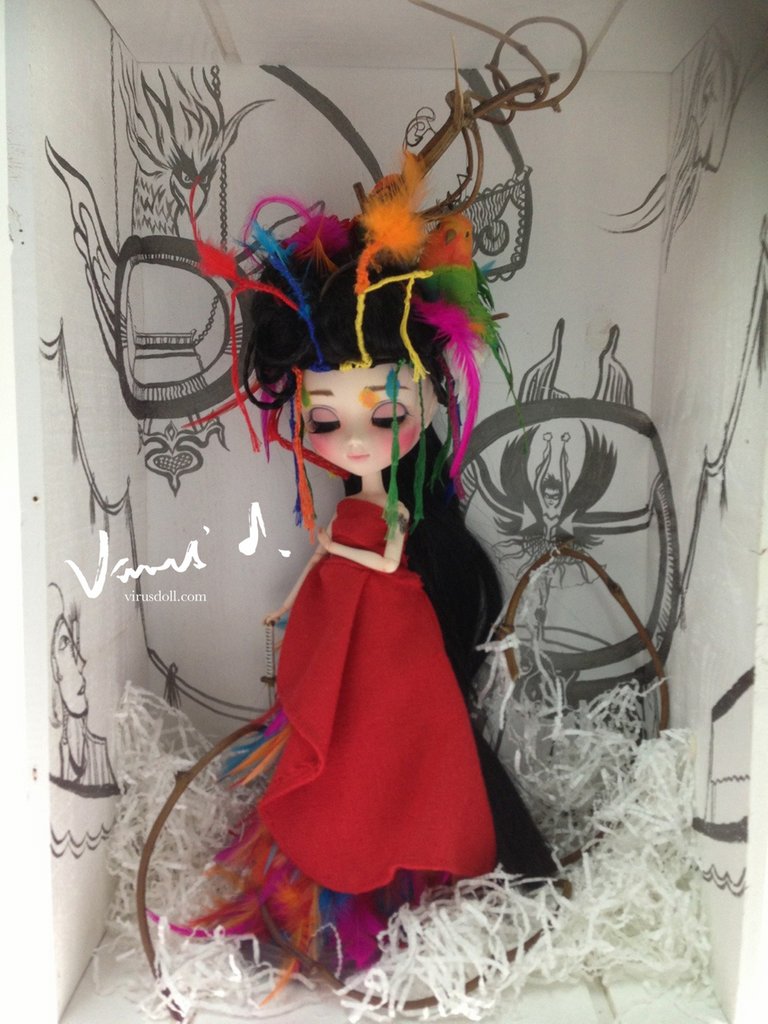 The opening party was a huge event with many journalist and reporters from different TV channels, newspapers and magazines and also full of celebrities showing up! Too bad that I didn't bring a proper camera with me as I wasn't expected to attend the party until the last minute so had missed lots of interesting shots.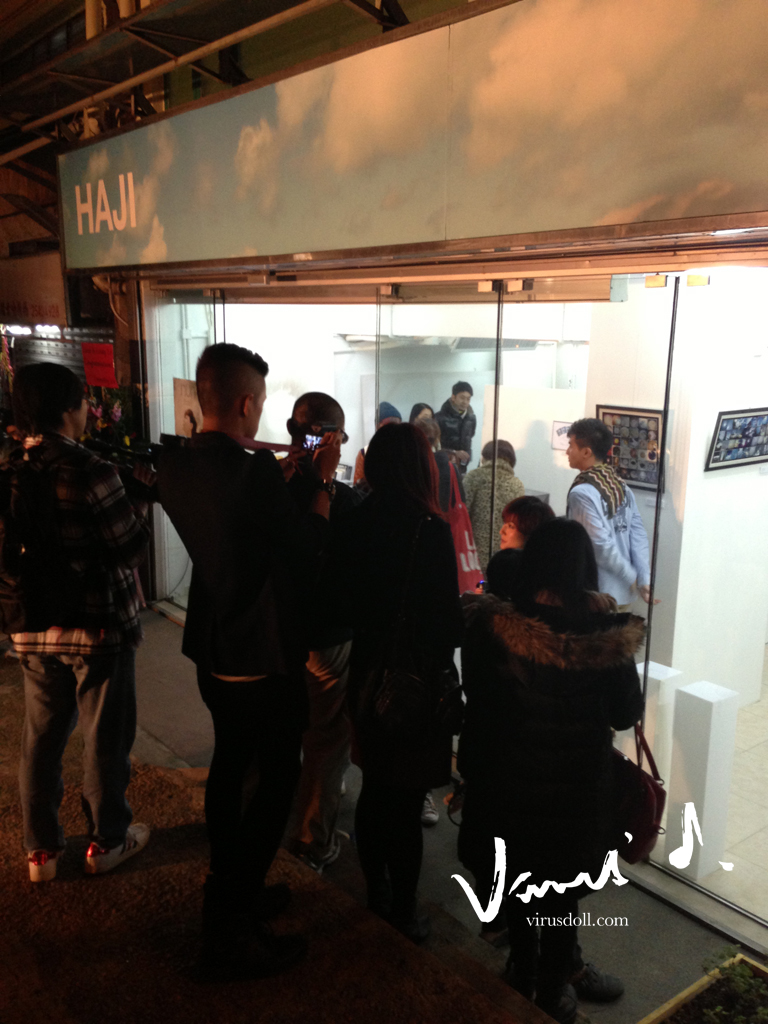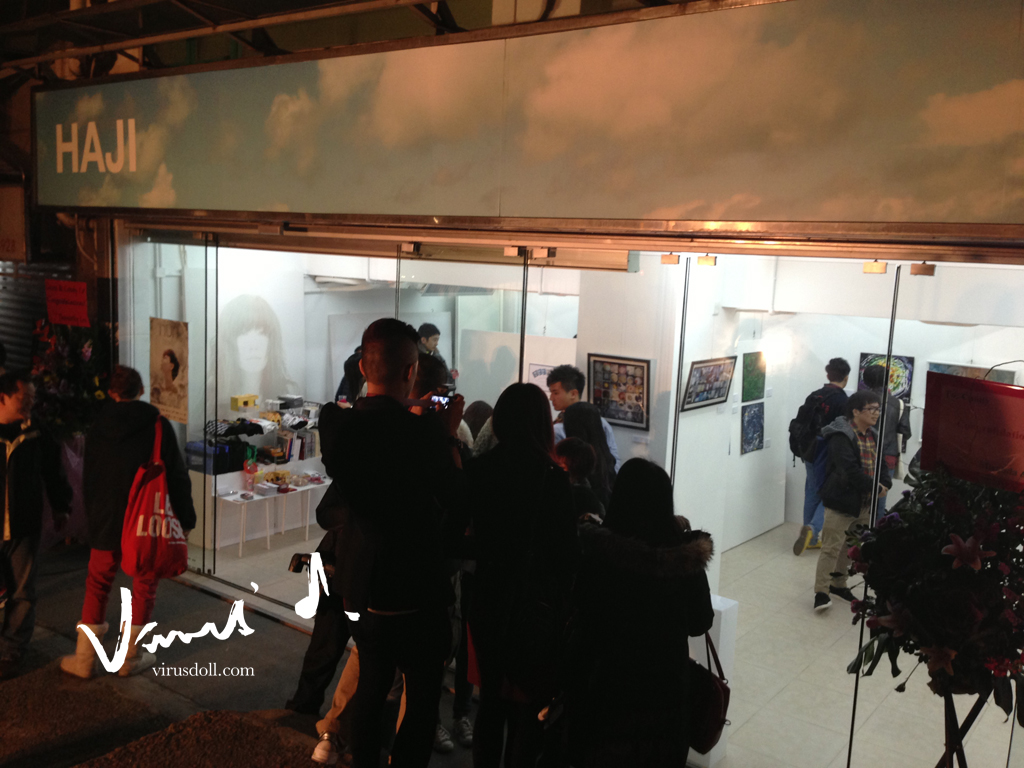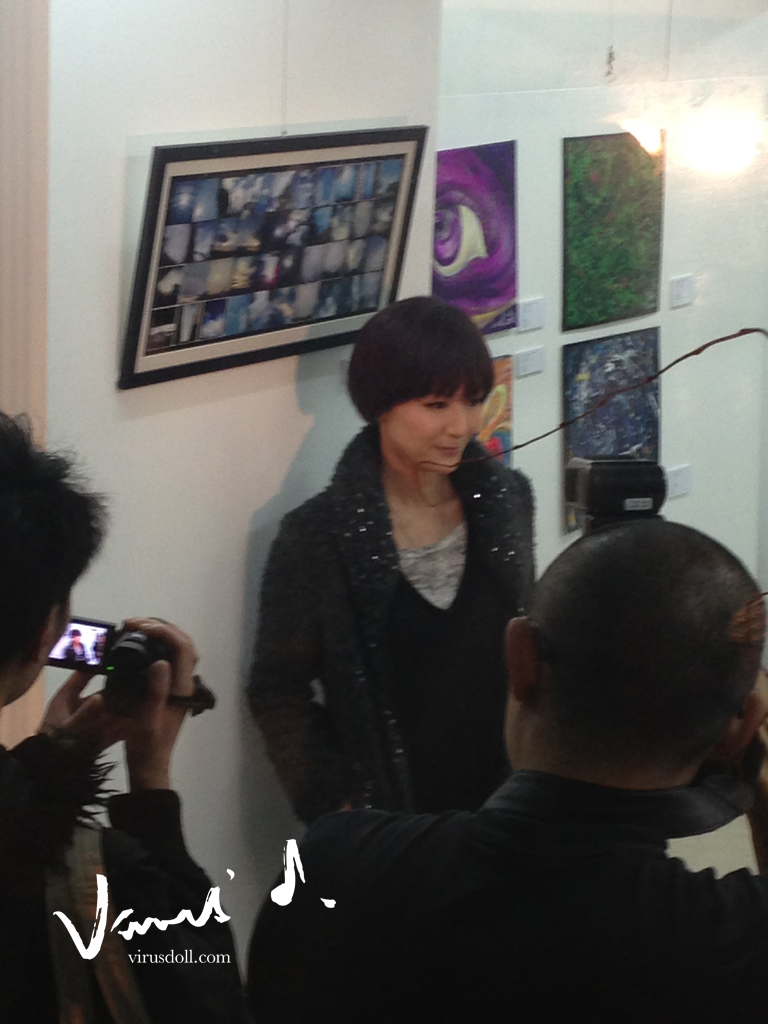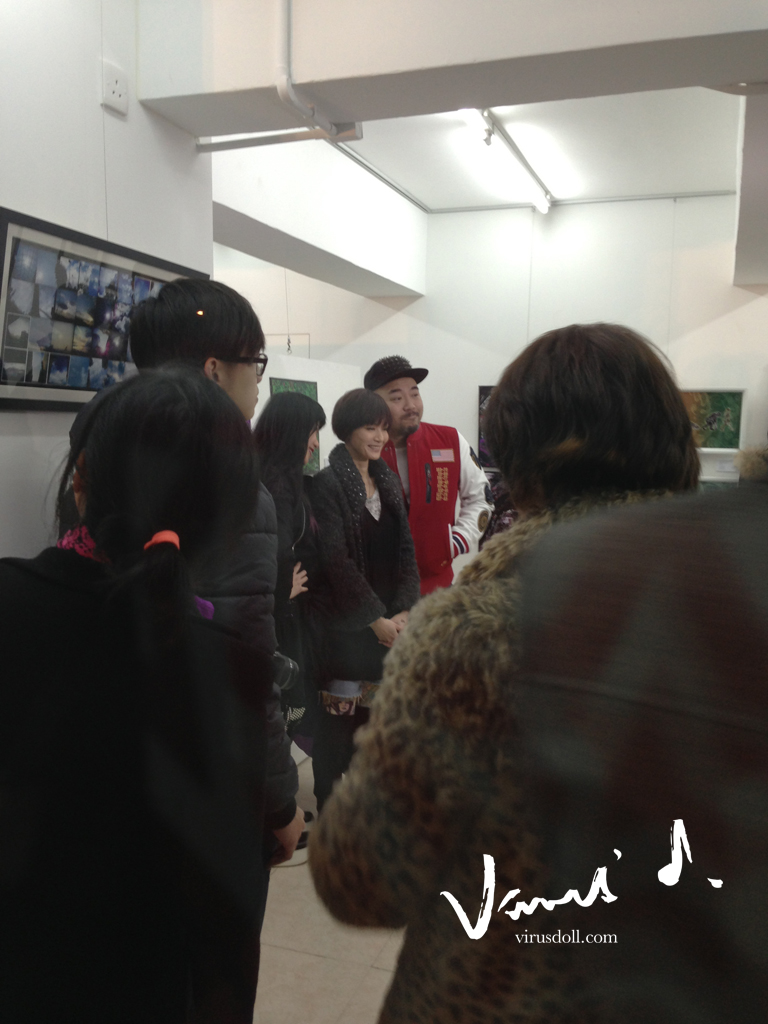 Truly another wonderful experience for our team. Hope Candy & Sammy love the doll we'd made and everyone who had visited the exhibition enjoyed meeting nuri!
For a bit more photos, please visit:
http://www.fotop.net/quini/20121208nuri
スポンサーサイト
● COMMENT FORM ●
トラックバック
http://virusd.blog61.fc2.com/tb.php/54-c9fe17c6
この記事にトラックバックする(FC2ブログユーザー)
"We Love Pullip ~10th Anniversary Party~" « | BLOG TOP | » Chapter 33: Seirios