上記の広告は1ヶ月以上更新のないブログに表示されています。
新しい記事を書く事で広告が消せます。
It's a fact: Time FLIES!!!!!!!!!!!!!
With less than a week time I would need to finish up the costume but there're some critical problems that I needed to solve: how to separate the 2 layers of the dress as well as to present the idea of "Waffle" and "Chocolate Ice-cream".
"I think it would be best to have some waffles to accompany chocolate ice-cream," said Kenji during our brainstorming dinner meeting last time.
It was hard to find the correct material to present the feeling of a waffle, however, thank goodness that I had managed to discover a cloth that had the feel of it. But what should I to do with it?
Really no idea.
"Aw, better deal with the dress first," I said aloud to myself.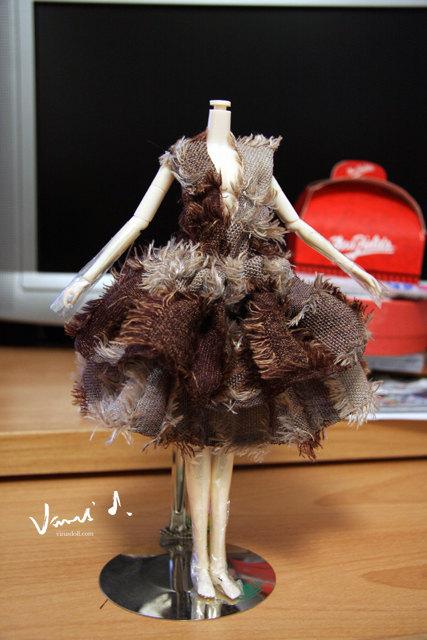 The cloth for the dress itself was gorgeous, but looked a bit messy in the photo. I had to look for some lacework to separate the layers I guess. So I looked into my bag of laceworks and cloths to see what I'd got.
Lace with ruffles?
Kind of heavy I reckoned.
Lace with little cotton balls?
Didn't work either.
With a bit of an effort I pulled out a tiny bag, and there I finally found the most suitable piece of lacework to match the dress without overdoing the whole look: a fine golden lacework with arcs! Smoothly I added the final ruffle lacework to the front too and sewed a little gold charm on the waist bow. I guessed this would do.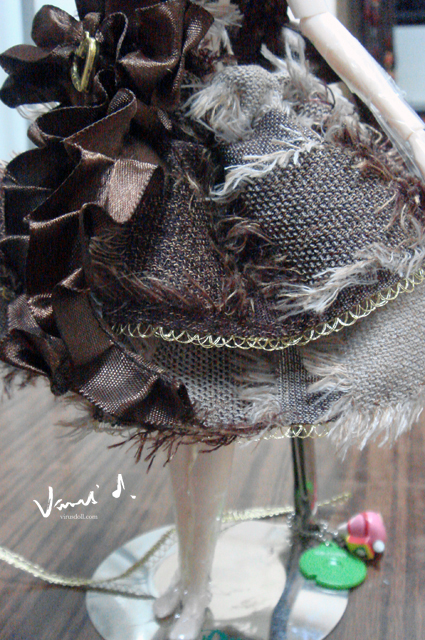 Back to the waffle stuff again.
Why not turn the waffle into a headpiece? Mused by this suddenly idea of mine, I quickly gathered everything at hand that came close to the idea of ice-cream and toppings and finished the headpiece.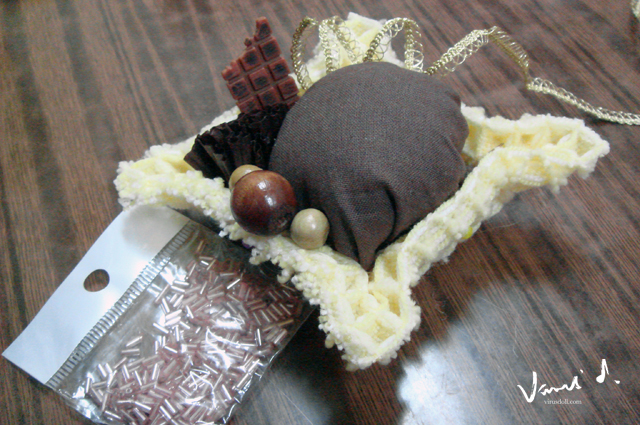 This looked fine I believe? I was quite into the chocolate-like piece on the headpiece, which I never thought that it would be so useful when I got it like er, perhaps, 3 year ago?
Anyway, my job's done. Hope against hope that it would work with Kenji's makeup!
スポンサーサイト
● COMMENT FORM ●
トラックバック
http://virusd.blog61.fc2.com/tb.php/5-b149e022
この記事にトラックバックする(FC2ブログユーザー)