上記の広告は1ヶ月以上更新のないブログに表示されています。
新しい記事を書く事で広告が消せます。
Happened to be in Tokyo during the period of Doll Carnival so there's no excuse to miss it and not going right?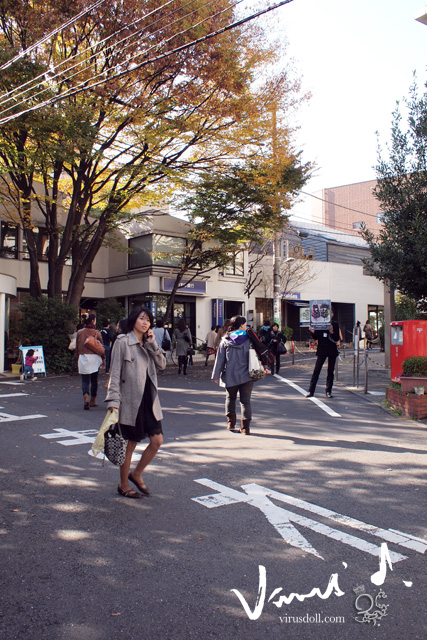 Stepping out Daikanyama (代官山) Station, the first thing we saw was an official holding a sign for Doll Carnival! But that's the only sign that we could see on the way… If not we had a PSP map with us, I'd lost my way…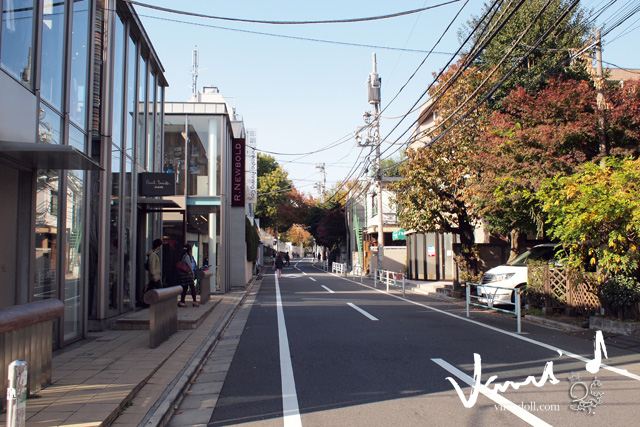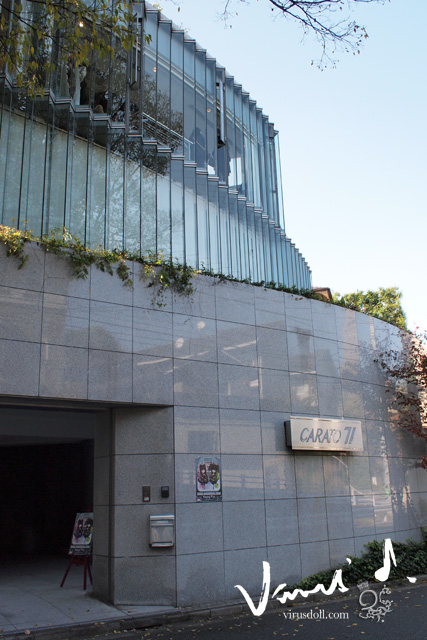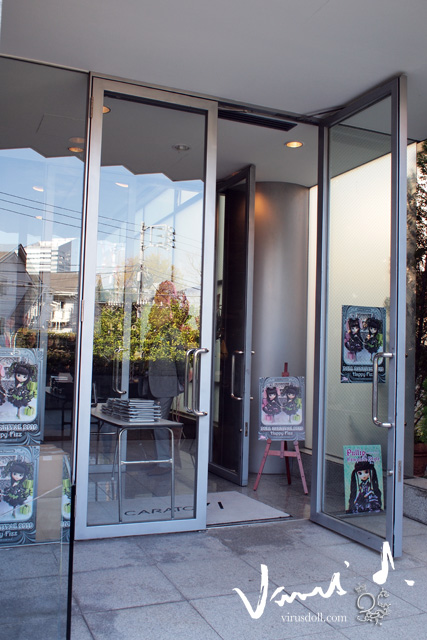 First thing we got was a lovely 2011 calendar~! Pictures inside can be viewed in our facebook Page (
http://www.facebook.com/photo.php?fbid=172186762795861&set=t.733441694
)!
It's been reckoned that all prototype displays cannot be photographed without consent, therefore I didn't take any pictures for them (only if someone could fetch me a reporter's pass earlier then perhaps I can show you guys more!). Anyhow, what I can say is that dolls for the upcoming 2011 Year are all amazing! Hatsune Miku (初音ミク) series and also Sengoku Basara (戦国BASARA) series are very attractive! Also the White Alice series as well! Other than that, Isul, the new member of Pullip family, is also cute and fun in different looks!
In addition to the official dolls, Doll carnival had also invited many talented fans to design their own "Lunatic Alice Customs" and all of them were fabulous! I particularly love the colorful Cheshire Cat! Too bad that these amazing customs were not allowed to photograph!
What I could shoot were the special customs for the auction. I believe you all had seen the official photos of them so now allow me to show them in real piece: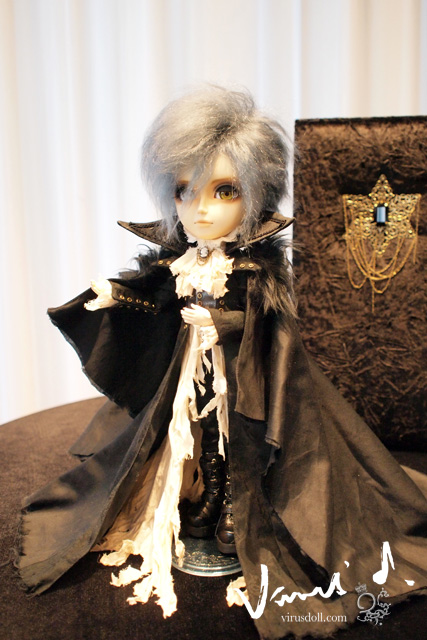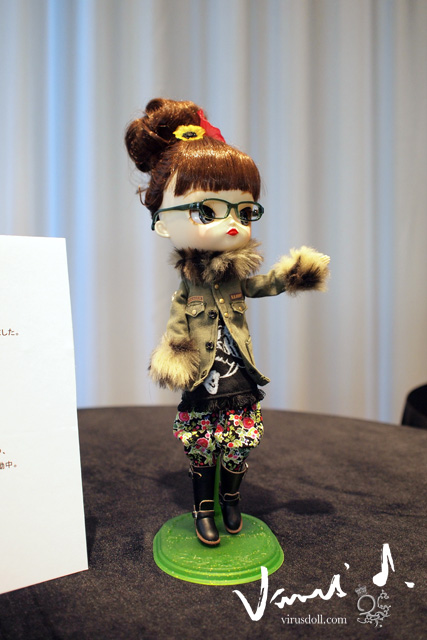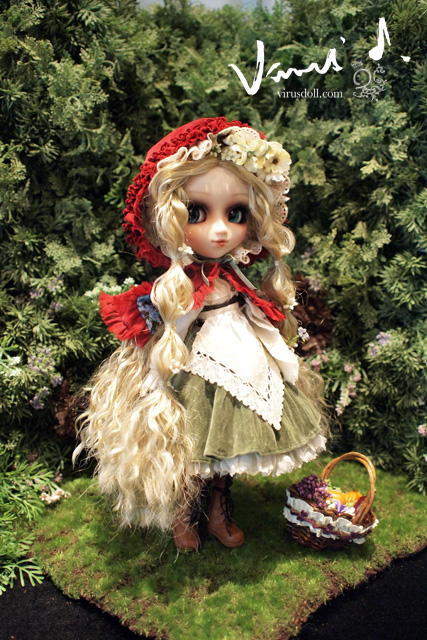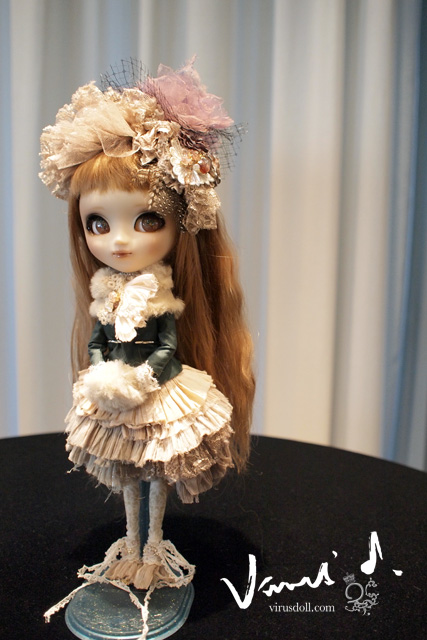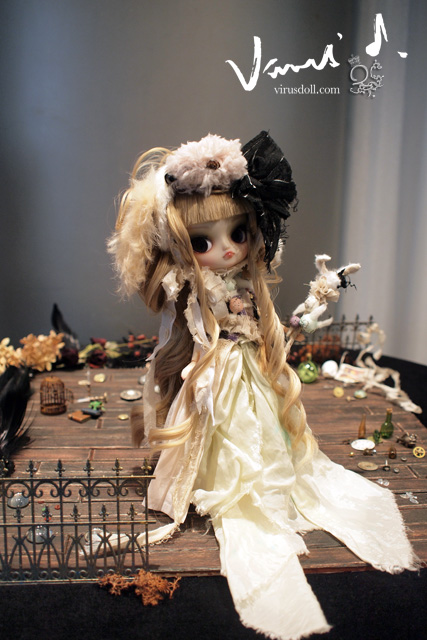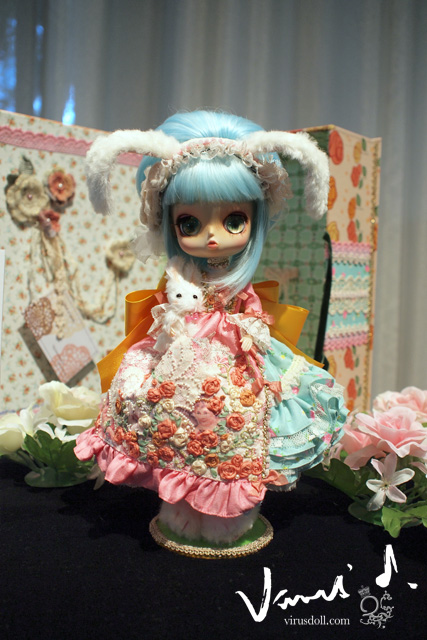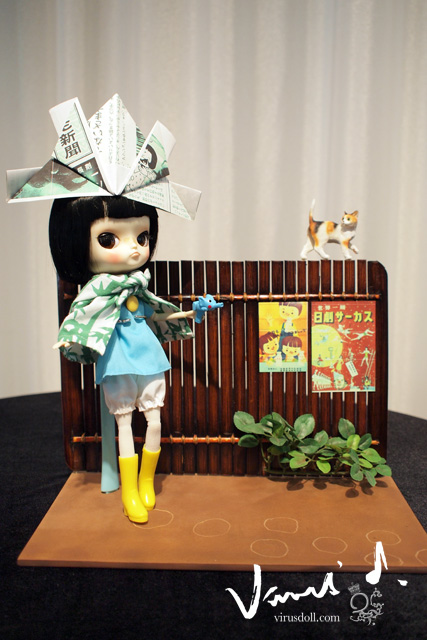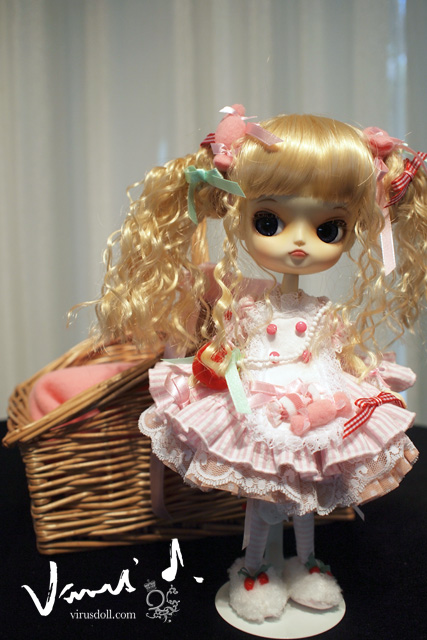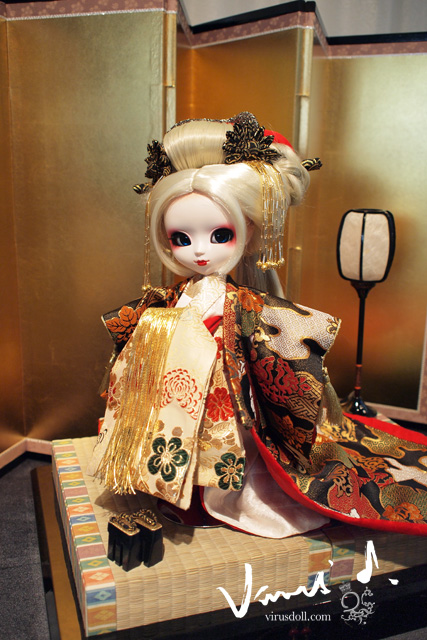 Oiran was close enough so we could also shoot her back!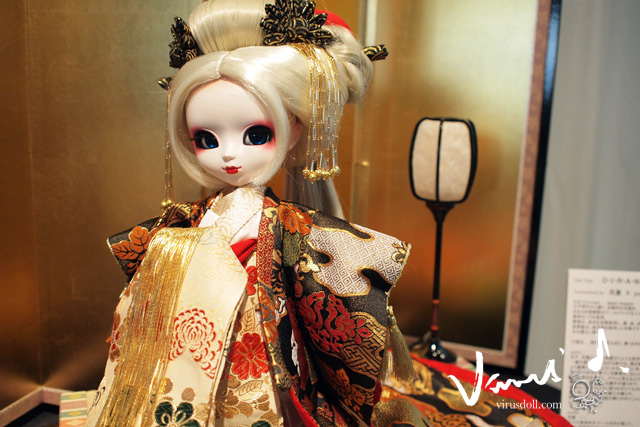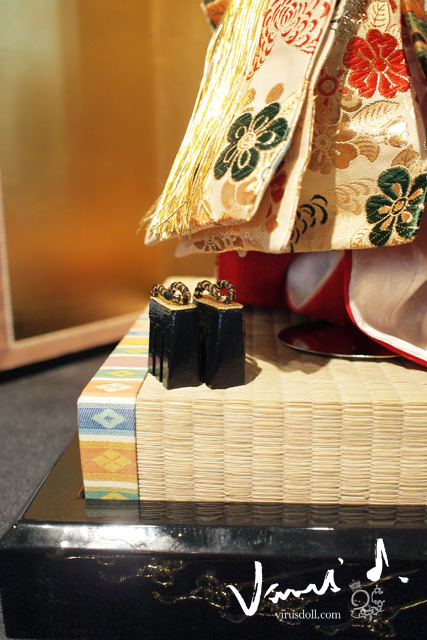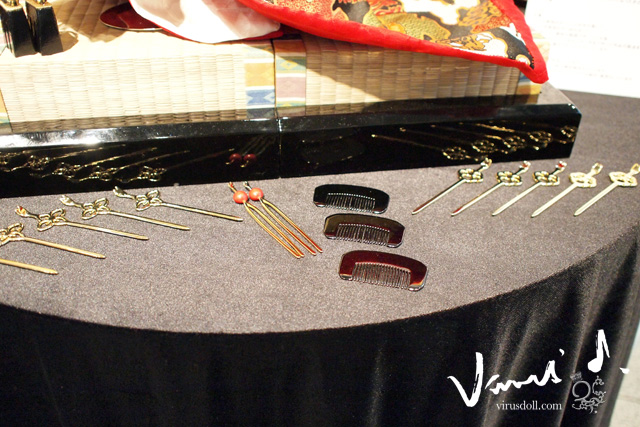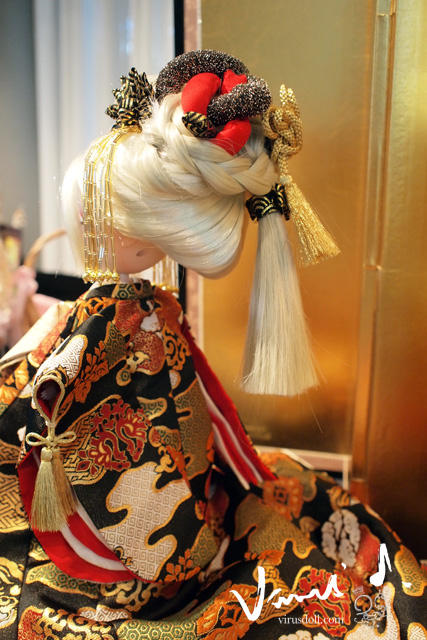 Let's move on to the second floor.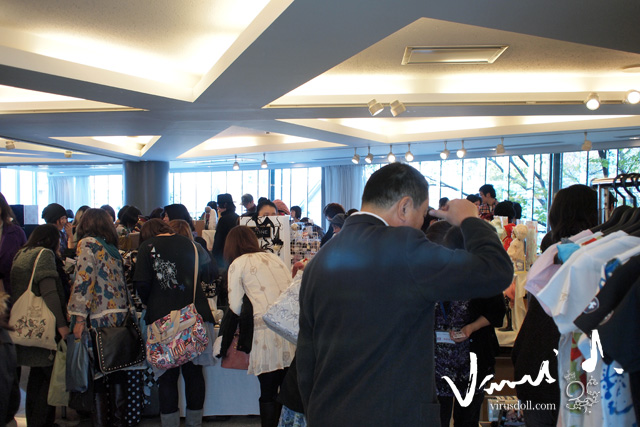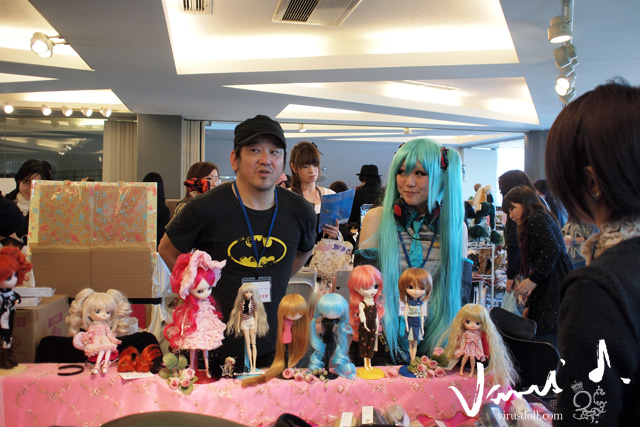 A very lovely Hatsune cosplayer~!
Not much booths but everything was fine! Let's have a look at all the models: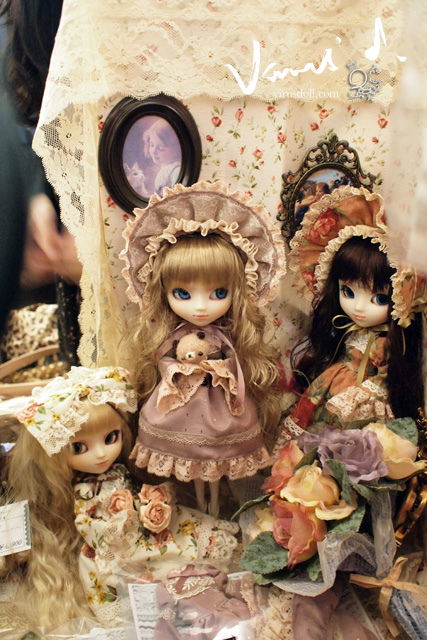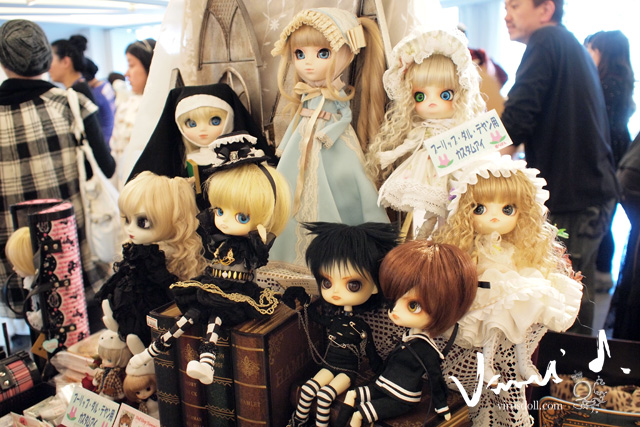 PS. Though pricey, I couldn't help but got the crown in this photo!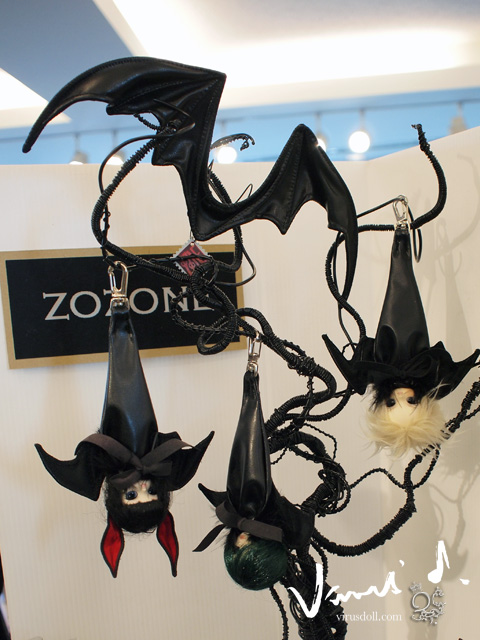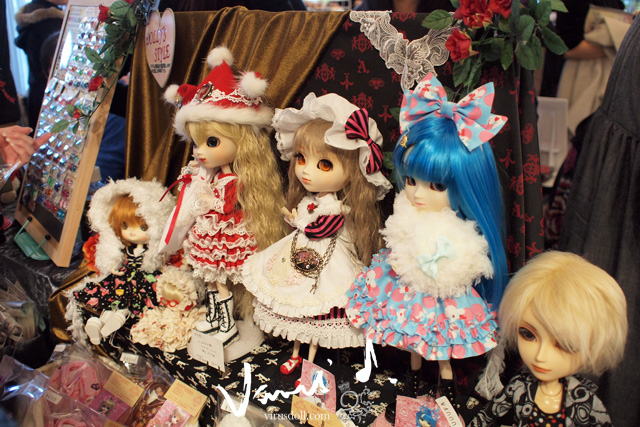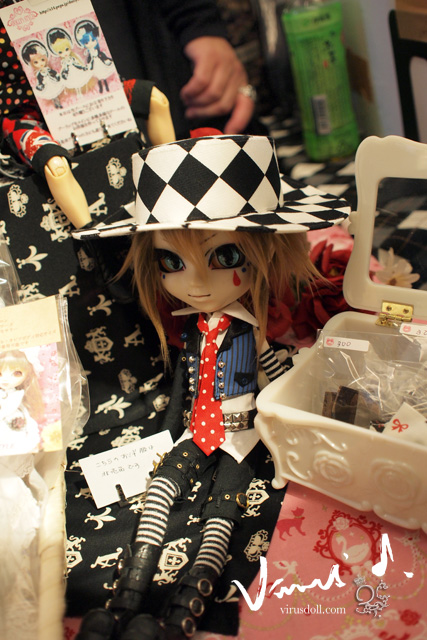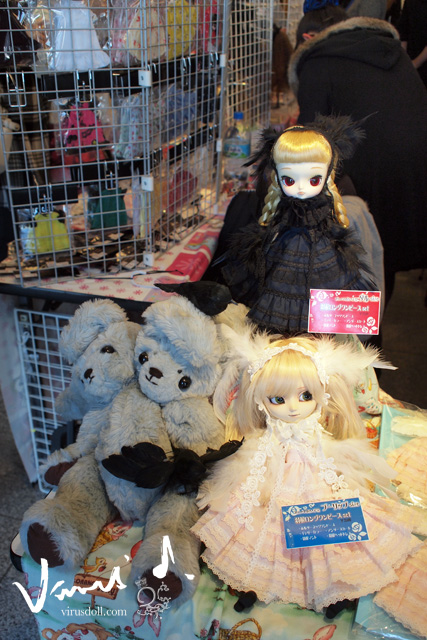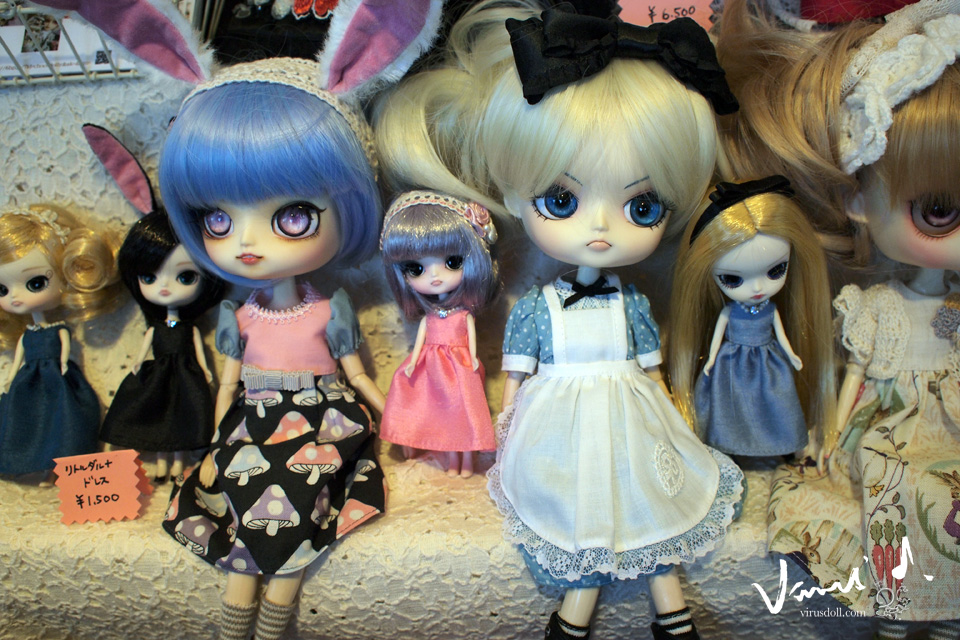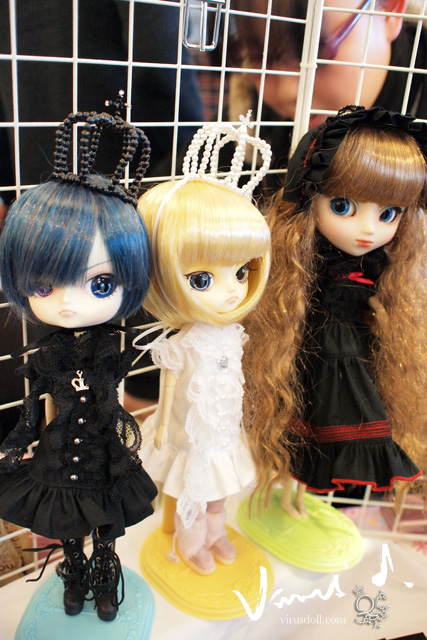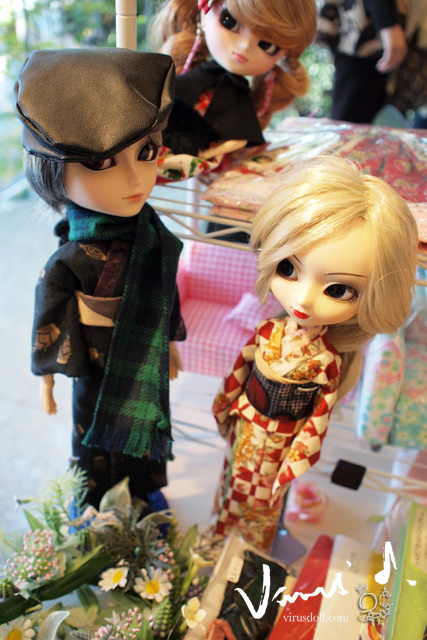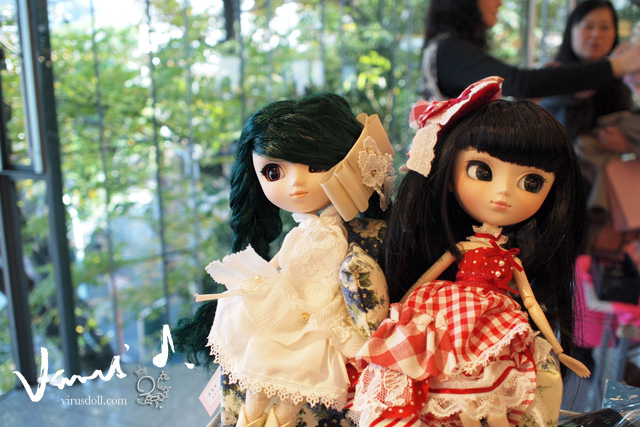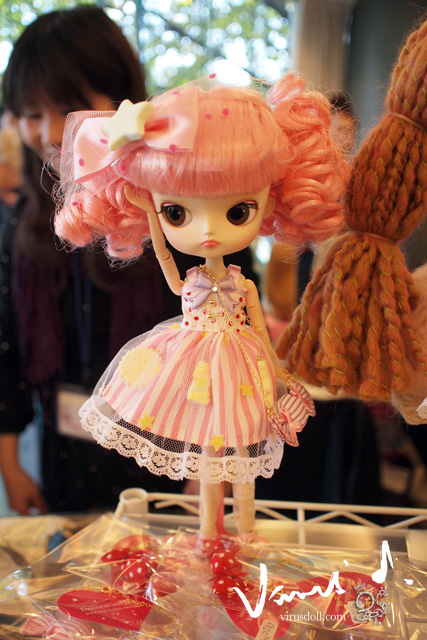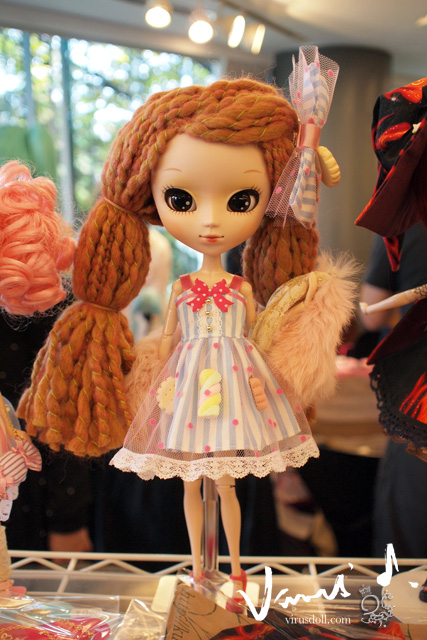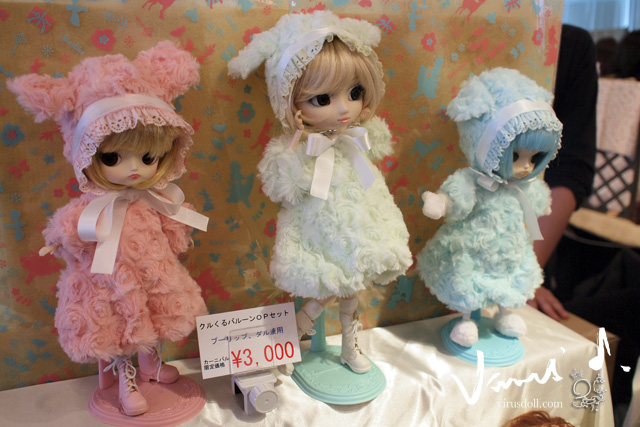 PS. This is the booth from frickart… All outfits were too cute and I couldn't help but got the peppermint color one again!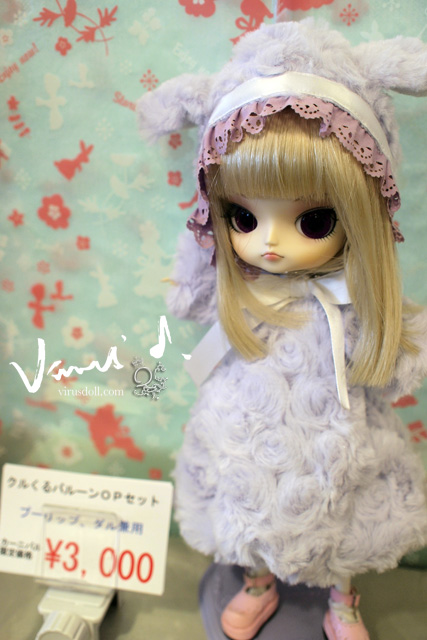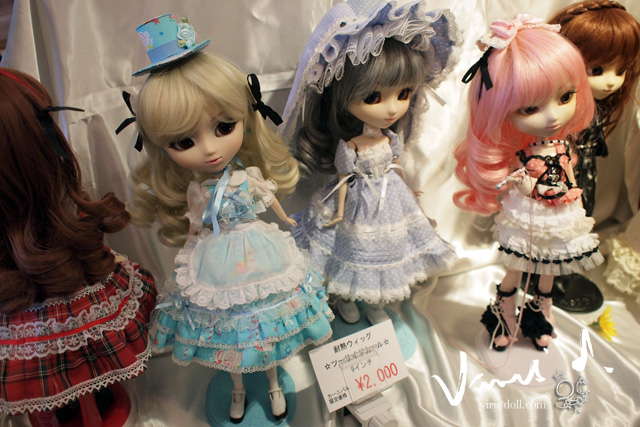 I wasn't manage to take pictures for every doll as the lane was too crowded.
Besides all these wonderful booths, there's also a corner dedicated for photo shootings for your own lovely! With JPY 1,500 you could choose the chair you like as well as the background. Not to mention that official items like jigsaw puzzle, bags, Iphone 4 case etc. were available for sell. They even got a big screen showing various photos for the Steampunk Series which included those taken by me of caused~!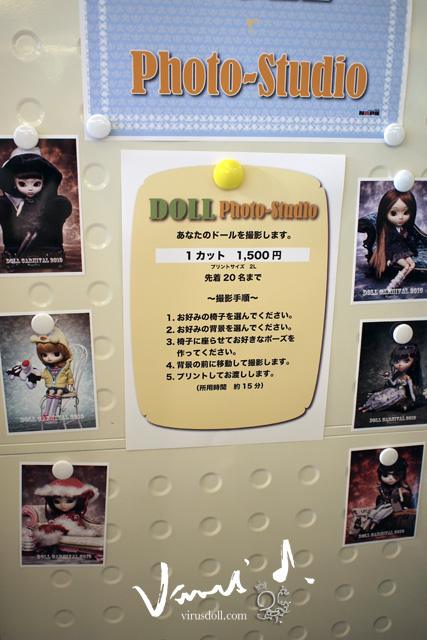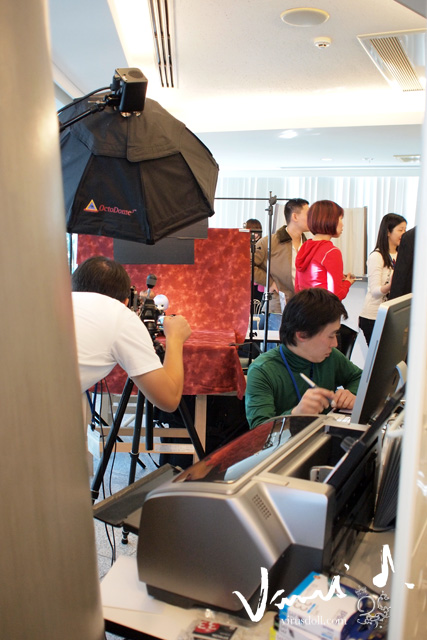 It's a pity that I didn't have time to stay for any longer…. However, just an hour's time already caused a big impact to me as well as my purse! Hope they can also arrange a mini Doll Carnival in Hong Kong too~!
スポンサーサイト
● COMMENT FORM ●
トラックバック
http://virusd.blog61.fc2.com/tb.php/34-4b2e0a2a
この記事にトラックバックする(FC2ブログユーザー)
Season's Greetings « | BLOG TOP | » Chapter 22: Project G – Preview