上記の広告は1ヶ月以上更新のないブログに表示されています。
新しい記事を書く事で広告が消せます。
If saying this was all for Virus'd, well, I would rather say that this was all for my own desire and pleasure! There's one thing that I must admit is that, whatever I do, as long as I am in the team, more or less it's also a team's business. So why not take this chance to make a bit more contribution to the team ( if I were to rank my contribution from 1 as the min and 10 as the max, I guess I can only score a "2", particularly when now we have Jerry in team to share the works)?
Enough for murmuring and back to business. I got an idea of photo-shooting after seeing a photo from Jean Fan, a very talented young female photographer online. Originally I wanted to use the ideal on Pullip, however, as the shooting involved a serious action – to immerse the doll in water – I felt reluctant to do so. Not that I'm afraid of getting the doll wet, but rather, I'm afraid that the parts would go wrong as, you know, there're screws inside her head which we need to avoid stains and also the fact that the lashes definitely would come off after water…
I really hope that I could find a way to solve my dilemma so that I could put my idea in action, but it all seemed like a dead end. One day surfing through Toyxcapacity I came across Kenji's post about a photo contest of J-Doll and it hit me that I could make use of a J-Doll! And I could also send some to the contest if anything turned out to be good.
With this in mind, I went along with Lewis and joined by Kenji later to fetch a big water tank one day afternoon in June. On the way I realized that I had forgotten to bring my J-Doll with me… Good that Kenji got some spares at the Nursery so right after we bought the right tank we went back there at once.
Kenji handed me 3 boxes of J-Doll – Rambra, Abbott Street and Promenade des Anglais – and I really had difficulty in choosing my model as they all have their own unique beauty. After serious consideration, though black hair doll would be harder to handle, I had decided to have a go with Promenade des Anglais.
I took a few shots of her first, but feeling a bit dissatisfied with her hair, so I undone her curls to some smaller ones to increase the volume of her hair.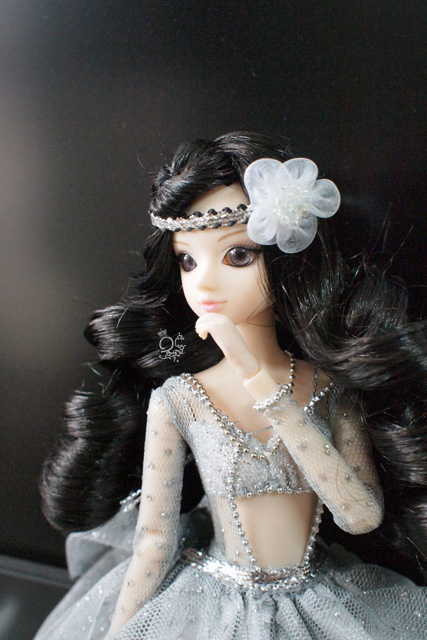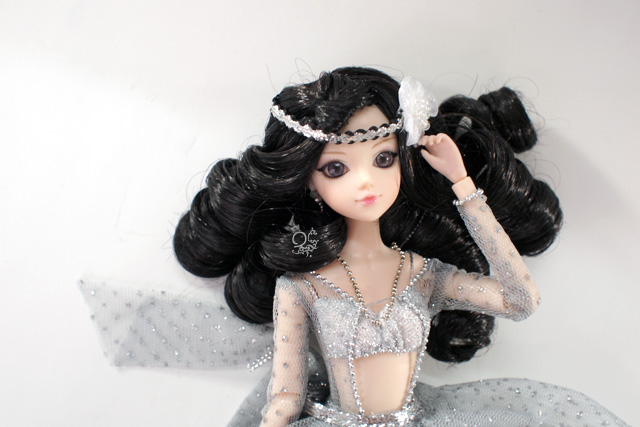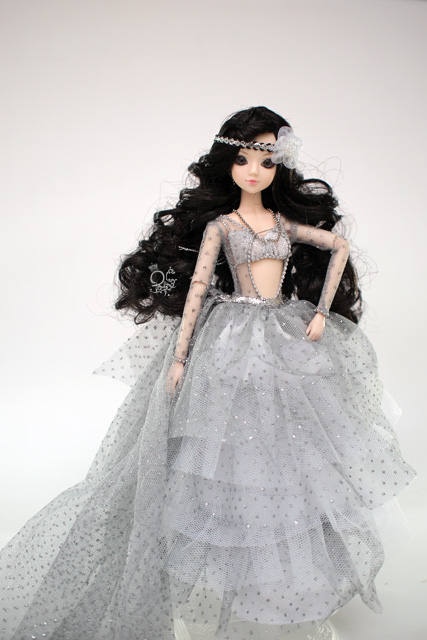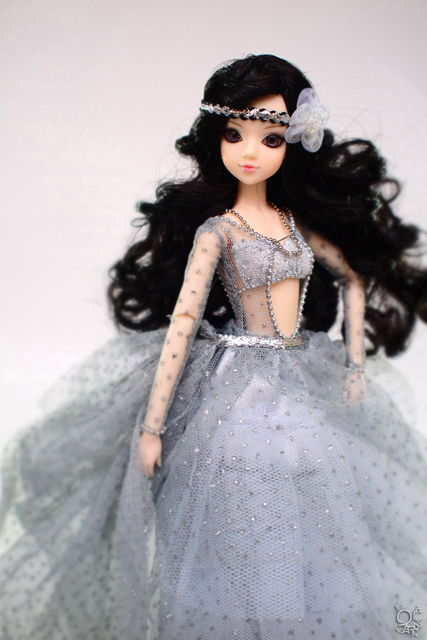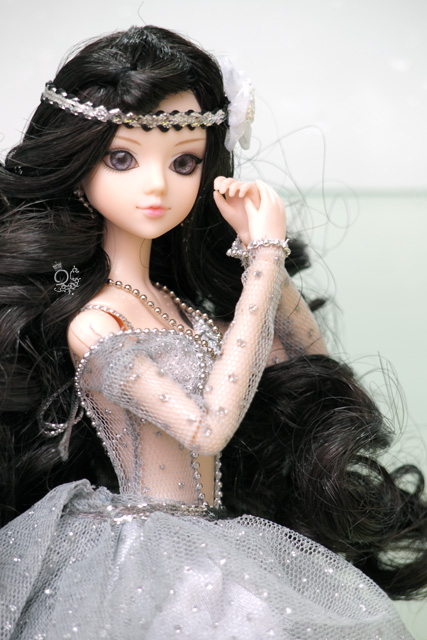 Then I went down again to the supermarket and grabbed all the soda water they had in the shop back.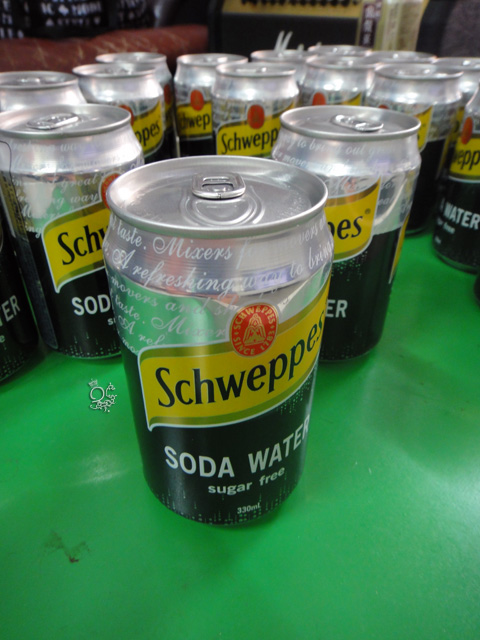 When everything's ready, we poured a big bucket of water into the tank we bought. Then we each held a can of soda water in our hand and toasted to Promenade des Anglais! While I was pouring the soda water into the tank, I suddenly realized that Kenji mistakenly opened up one of his Final Fantasy VII AC's potion drink and he nearly poured it into the tank… So glad that I'd stopped him in time.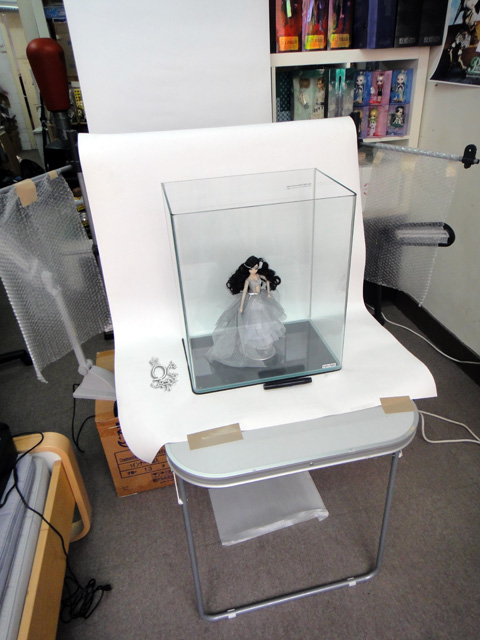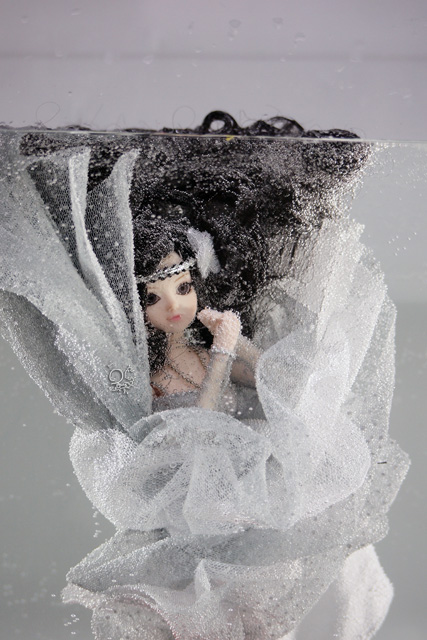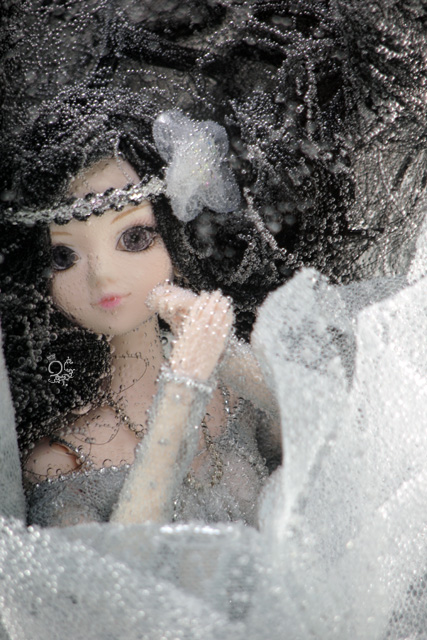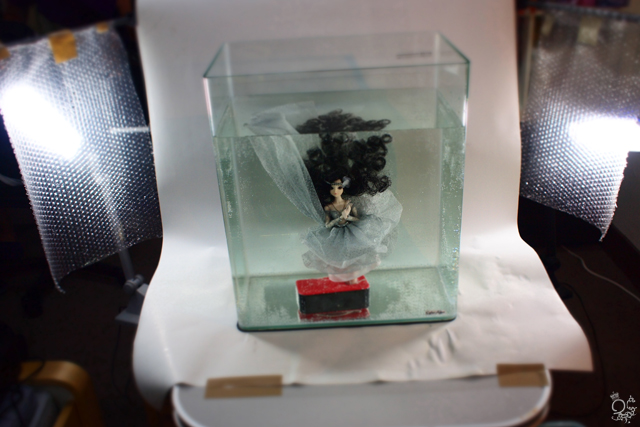 It's a lot tougher to shoot it under soda water. See how much bubbles it got? With lots of patience in smoothing the doll as well as the bubbles, I had managed to fulfill my desire finally! The photos were then left for weeks as I couldn't think of any title for them… I sought help from my honey Cherry. Together with Chris, her boyfriend, they'd got me some names from famous paintings that suited my photos and from those names I'd chosen Ophelia, one of the characters from Hamlet, and from that I had made some subtitles for the 3 photos that I submitted.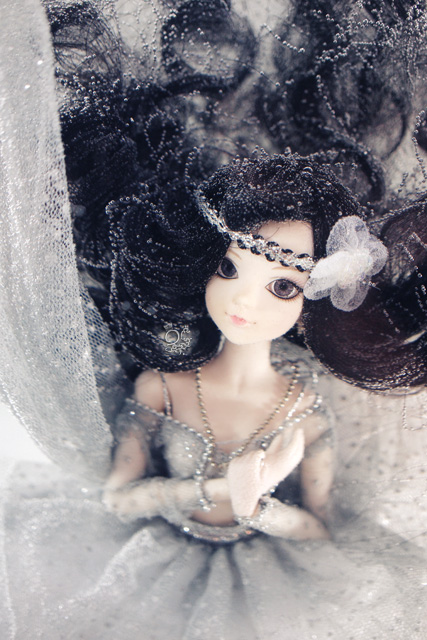 Ophelia.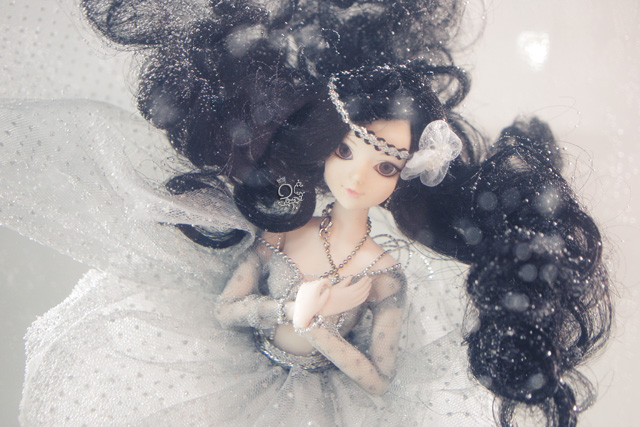 The Smile of Ophelia.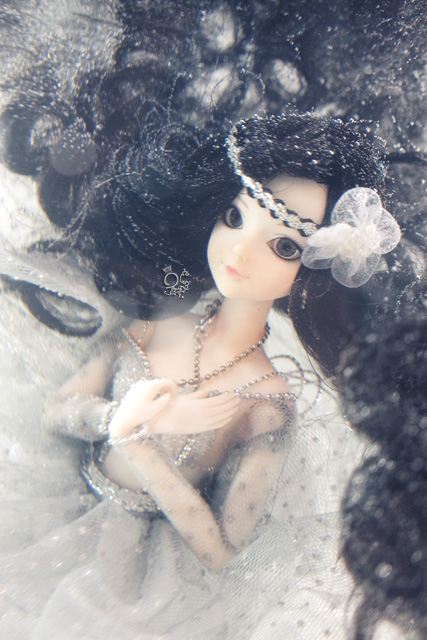 Ophelia in Water.
The result of the contest was quick. Obviously enough I wasn't getting any places, which from the beginning to the end I'd never aimed to. All I ever wanted is that they'd choose one of my photos and put it in their special gallery as well as display it in their coming doll show in Japan with my name on it. Somehow I think I had achieved what I wanted isn't it (though they didn't put my name on the gallery…)?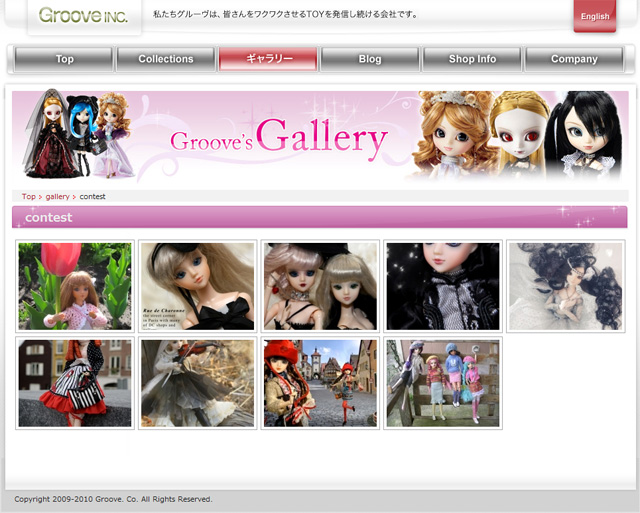 It's enough to made my day.
スポンサーサイト
● COMMENT FORM ●
トラックバック
http://virusd.blog61.fc2.com/tb.php/26-c81ebe6c
この記事にトラックバックする(FC2ブログユーザー)
Pullip Complete Style Official Photobook « | BLOG TOP | » Chapter 19: Rendezvous after 6 Years…