上記の広告は1ヶ月以上更新のないブログに表示されています。
新しい記事を書く事で広告が消せます。
A bit of news to share!
Doll Carnival 2009 is going to be held this coming Sunday, 6 December 2009 in Japan. The even more exciting news is that our team's very first custom, DÃLICES, is going to be one of the custom dolls for the show's special auction!
Details about the doll and the auction page has been announced in Groove OFFICIAL blog already (you all may as well find the information I copied below =)). Hope you all enjoy the show and grab the chance to bid your favourite custom dolls!
そろそろ今年のDOLL CARNIVALは今月の6日に行います!今度のオークション カスタムDOLLはvirus'dの初舞台なので、ちょっと緊張していますね!皆さんにDÃLICESを入札して頂いたら、私たちの栄光です。よろしくお願い致します!
Love from Quini @ Virus'd
GROOVE presents
DOLL CARNIVAL 2009  ~ Nouvelle Ouverture ~ 開催!!
開催: 2009年 12月 6日(日)11:00~16:00
場所: ラ・コレッツィオ‐ネ 3F 東京都港区南青山6-1- 3
東京メト銀座線・千代田線・半蔵門線「表参道駅」より徒歩4分
入場: 無料
ドールカーニバル内容
  ・2009年12月から2010年4月発売予定のサンプル展示
  ・開発サンプル展示
  ・ドールカスタマーの作品展示および販売
  ・物販コーナー(アウトフィット等の販売)
  ・限定ドール販売
  ・フォトコンテスト
  ・撮影コーナー
    ※以上の内容は都合により変更になる場合がございます。
DOLL CARNIVAL 2009
CUSTOMDOLL
CUSTOM Pullip
DÃLICES by Kenji chappie & Quini
http://sa.item.rakuten.co.jp/groove/a/10000023/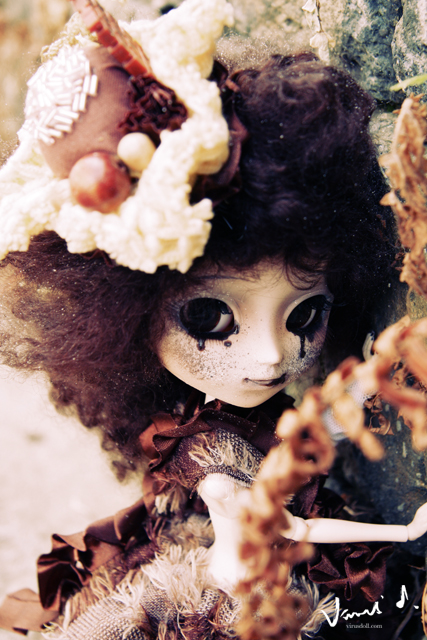 Doll Title: DÃLICES
Customized by Kenjichappie & Quini
Doll Concept:
In the tiny Castle upon the hill
that made by Chocolate forever Sweet;
Princess of Love, a busy bee,
flying around her magic pan, preparing her favorite with all her heart
that makes you melt with bittersweet
whenever you taste her sugary treats!
山奥の甘~い甘~いチョコで出来たお城の中では・・・
大好きなあなたにスイーツを作るために
お姫様は大忙し
お姫様が作ったスイーツは、
味わうたびに、
ビタースイートにとろけちゃう
さぁ、召し上がれ
わたしのスイーツ
DOLL CARNIVAL 2009 オークション カスタムDOLL :
http://item.rakuten.co.jp/groove/c/0000000112/
Groove OFFICIAL Blog :
http://groovetoys.blog40.fc2.com/blog-entry-158.html
スポンサーサイト
● COMMENT FORM ●
トラックバック
http://virusd.blog61.fc2.com/tb.php/11-806a0777
この記事にトラックバックする(FC2ブログユーザー)
Chapter 8: First Asia Limited Pullip « | BLOG TOP | » Chapter 7: Virus'd X Muichan @ IXTEE = Metal