Couldn't believe time passes so quickly!
From the time our team prepared for the doll till it was done, and then I flew to Tokyo for holiday as well as for the event, after that the auction was on and ended in a few days time with winner decided, now it has come to the time that the whole event will be ending tomorrow!
For those of you that happen to be in Tokyo, please don't miss this chance to meet with all the fabulous dolls inside! Seirios is also waiting for you before he goes to his new home!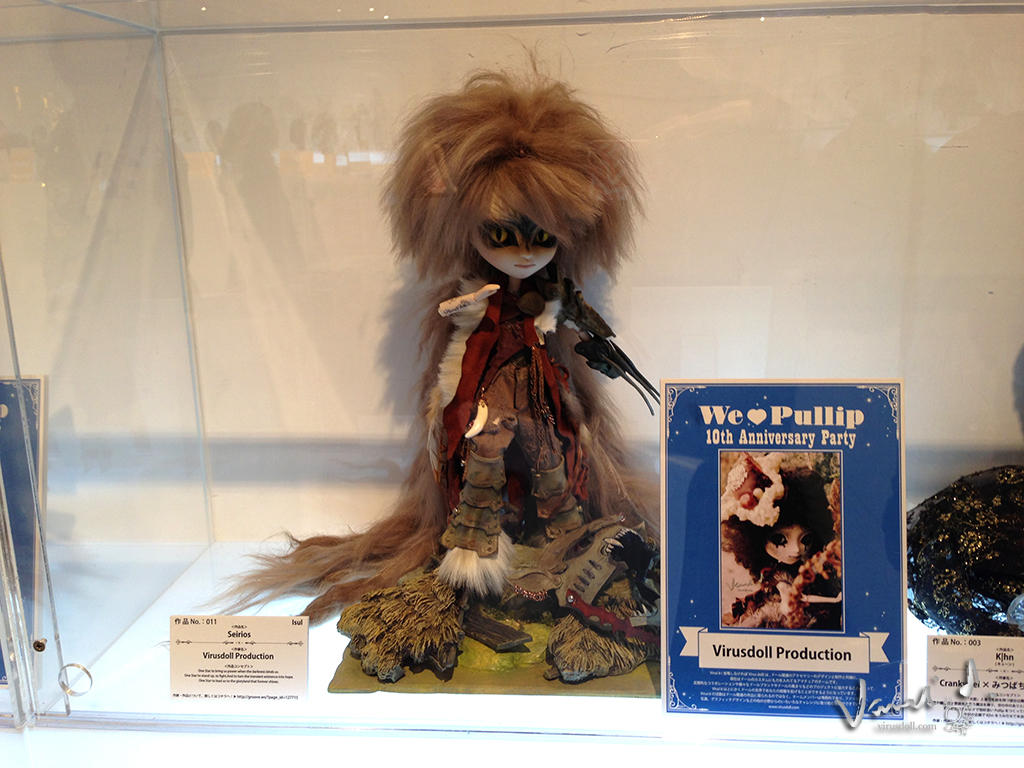 『We ♥ Pullip』 ~10th Anniversary Party~
Date: 22 February 2013 ~11 March 2013
Time: 10:00~21:00
(Last entry will be 30 mins before closing/ Closing time will be 18:00 for the last day)
Venue: Pacro Museum/3/F, Pacro Part 1, Shibuya (
HP:www.parco-art.com
)
Fee: Adult 300 yen, Student 200 yen, Primary school or under free of charge.
For more information, please visit:
http://groove.ws/?page_id=127681
Last but not the least, I would like to, though it's never enough, give my sincere thanks again to, first of all, Groove. Inc. for the invitation of the Charity Auction and the assistance given during the time of my visit; and then to all the viewers of the auction and bidders that had placed their bids to Seirios, the winner of the bid particularly for your generosity; and to our friends that always supports us without questions; and lastly, of course, to my dearest teammates for all the hard works in such a tight schedule!
Love,
Quini @ Virus'd
スポンサーサイト
NEW ENTRY « | BLOG TOP | » OLD ENTRY