上記の広告は1ヶ月以上更新のないブログに表示されています。
新しい記事を書く事で広告が消せます。
As mentioned in our previous news and blogs, we will be making our first appearance in the upcoming dollshow in Hong Kong, Dollisum Plus 6, very soon~!
Not only you can see the real piece of the display - the movie shooting scene of Gantz - that we've shown in our earlier blogs, but also in our booth we will be featuring one more display set (which I'd keep it a secret for the moment) and, not to mention we will also display our latest custom works limited to the doll show this time too.
In addition, upon visiting out booth, please spend a little of your time in filling up the V.I.P. Membership Application Form and you will be able to receive the souvenir we've specially prepared for you all!
So remember to come and see us in Dollism Plus 6~!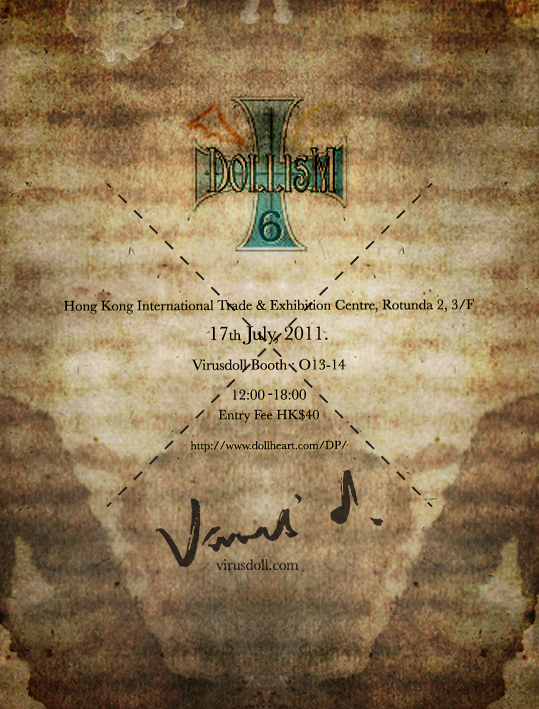 For further information of the Dollism Plus,
please feel free to visit
http://www.dollheart.com/DP/
スポンサーサイト
NEW ENTRY « | BLOG TOP | » OLD ENTRY